'Made in America' Makes Comeback as Gas, Labor Costs Fall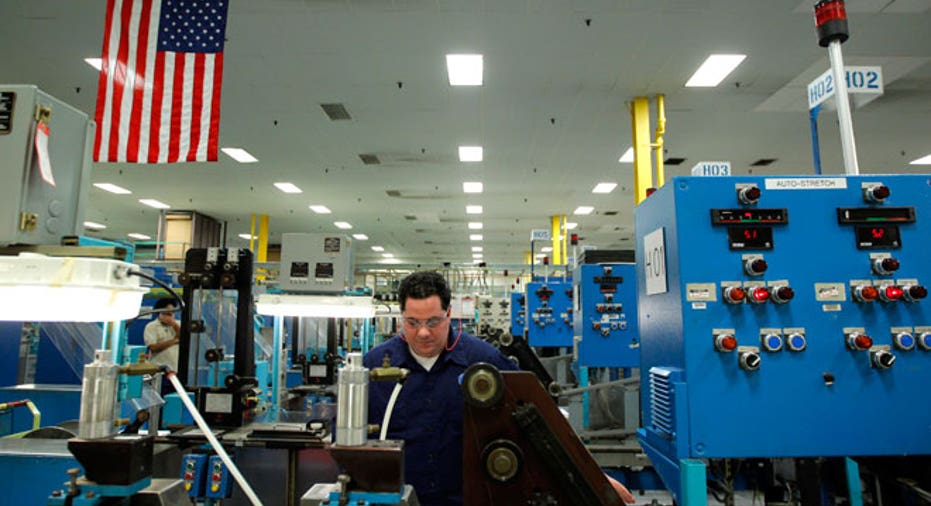 The U.S. is well positioned to dodge the increase in labor costs many developed nations have seen and that might help fuel a rebound in American manufacturing jobs through 2020, according to the Boston Consulting Group.
The U.S. has been enjoying some of the biggest gains in exports over the last few years as its production-cost advantage improves over some of its biggest rivals in Western Europe, including Germany and the Nordic nations, as well as Japan.
The latest report released by BCG on Tuesday expands on an earlier one released last September that predicted both rising exports in the U.S. as well as "re-shoring" from China could add 2.5 million to 5 million manufacturing jobs by the end of the decade.
"Over the past 40 years, factory jobs of all kinds have migrated from high-cost to low-cost countries," said Harold Sirkin, a BCG senior partner. "Now, as the economics of global manufacturing changes, the pendulum is finally starting to swing back."
The increase, it argues, could help reduce the nation's unemployment rate, currently 7.4%, by as much as two to three percentage points, while helping the U.S. capture anywhere from $70 billion to $115 billion in annual exports from other nations.
The bullish outlook, however, comes two weeks after the economy added just 162,000 jobs to non-farm payrolls in July, down from 188,000 in June and below the 185,000 new jobs economists had expected. The economy also displayed anemic payroll growth and a decline in the labor participation rate as people exited the labor force.
Yet, labor and energy costs are expected to fall further, which BCG says is helping to make the U.S. a more attractive option for investment from a cost perspective.
Adjusted for productivity, BCG says U.S. labor costs are projected to be 15% to 35% lower than those of Western Europe and Japan by 2015 for many products. That's a shift from a decade ago, where average adjusted costs were around 17% and 4% lower than Europe and 3% than Japan, respectively.
Less expensive energy – fueled by the U.S. shale boom – is also expected to help boost U.S. competitiveness, with the price for natural gas projected to be around 60% to 70% lower than in Europe and Japan by 2015 and electricity 40% to 70% cheaper.
Benefiting most from the changing landscape will be the chemicals sector, which is projected to gain $7 billion to $12 billion in exports over the next few years due to low-cost gas that serves as a feedstock to the industry, as well as machinery and transportation equipment. Among the other winners will be petroleum, coal products, computer and electronic products, electrical equipment and primary metals.
"The job gains would come directly through added factory work and indirectly through supporting services, such as construction, transportation, and retail," BCG said.
While it could take some time for the transitioning economy to translate to real jobs created, BCG partner Michael Zinser says there has been some early evidence, particularly as foreign companies including Toyota (NYSE:TM), Airbus, Siemens (NYSE:SI) and Rolls-Royce move more production to the U.S. for export.
The report comes a day after BCG warned of the continued erosion of the manufacturing sector in Norway, Finland, Denmark and Sweden, which have some of the highest labor rates in the world, further underscoring the importance of cheap labor and corporate incentives as developing regions like China and Latin America continue to attract investment from developed economies.