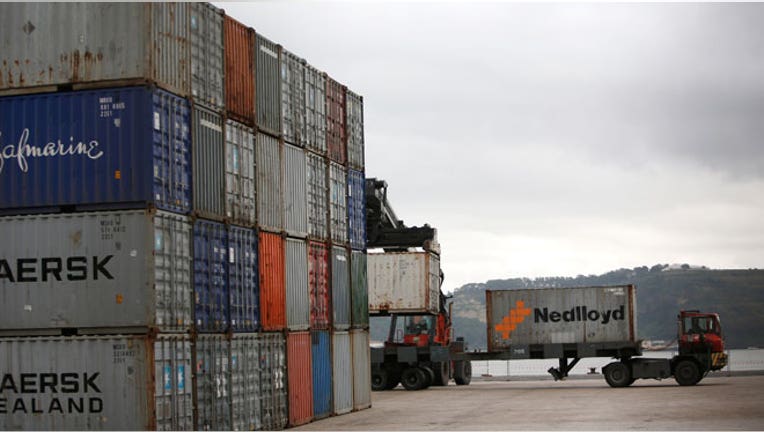 The U.S. economy is rebounding from a weak first quarter, most analysts agree, and Wednesday's GDP revision will offer more evidence that forecast is turning into reality.
Views range a bit, but the overall consensus is that the initial report by the government that the economy contracted by 0.7% in the first three months of 2015 will be revised upward, considerably by some estimates.
Analysts at Bank of America Merrill Lynch (BAML) "anticipate an upward revision to 1Q GDP to 0.4% from -0.7% in the second release" and the bank's second quarter GDP estimate "now stands at 3.4%."
All off this data leads directly back to the Federal Reserve, which is mulling the timing of the first interest rate increase in nearly a decade and is depending on information culled from incoming economic reports to help determine that timing.
The BAML analysts believe tomorrow's GDP revision, combined with a strong May jobs report that suggests a steady bump to wages and inflation will likely prompt a September liftoff.
"After a weak start to the year, GDP growth is set to re-strengthen to roughly 3% in coming quarters. Underlying inflation is subdued, but rising wage pressure and above-potential growth support our view of a gradual increase next year," the BAML analysts said. "With growth rebounding, and hiring continuing apace, we continue to expect the Fed to begin a gentle rate hike cycle in September."
The soft patch earlier this year has been widely blamed on another harsh winter that kept consumers inside, a strong dollar that hurt U.S. exports and port closures on the West Coast that disrupted supply chains.
For similar reasons, analysts at IHS Global Insight also believe the 1Q GDP figure will be revised higher and that growth will pick up in the second quarter and during the second half of 2015.
"After a 0.7% annualized decline in the first quarter, real GDP is set to increase at rates of 2.1% in the second quarter and 3.0% in the second half," the IHS analysts wrote. "The strong 280,000 payroll job gain in May is confirmation the first-quarter slump was an anomaly. Consumer spending will remain the mainstay of the economy, and housing construction will also contribute to growth."
Presidential Hopefuls Call for 4% Growth
Economic growth is certain to become a mainstay of the upcoming 2016 presidential election, as at least two Republican hopefuls (one announced, the other all but certain to announce any day) have suggested the U.S. is capable of growing at 4% clip rather than the 3% range forecast by most economists.
Last week former Florida Governor Jeb Bush officially threw his hat in the ring and quickly suggested that a more pro-business administration could help edge GDP up to 4%.
And Wisconsin Gov. Scott Walker believes the American economy can rebound from what he described as "stagnant growth" citing the recent first-quarter GDP data which showed the economy contracted 0.7%.
Walker has yet to announce his candidacy, but he is all but certain to run.
During an interview earlier this month on FOX Business Network's Cavuto:  Coast to Coast, Walker said the economy can experience "anywhere upwards to 4.5% growth if we did dramatic pro-growth policies," Walker's ideas include "pulling back on regulations, unleash innovation and technology in this country, repeal Obamacare, use all the abundance of the energy policies we have and have fair and open trade."
In any event, the Fed has described itself for months as "data dependent" in terms of its long-awaited decision to raise interest rates. Late last year a rate hike was widely expected during the first half of 2015, but that decision was put on hold as weak data rolled in during the first quarter.
Now that momentum has shifted again and all signs point to a strong second half of 2015. Most notably, labor markets are tightening, as evidenced by the 280,000 new jobs in May and an annual wage growth of 2.3%.
With lots of new jobs available that wage number is expected to continue to climb, which will in turn help lift inflation to the 2% annual growth rate preferred by the Fed.
All of the data released between now and the Fed's next meeting in September will contribute to the Fed's decision, and tomorrow's GDP revision will play a key role.