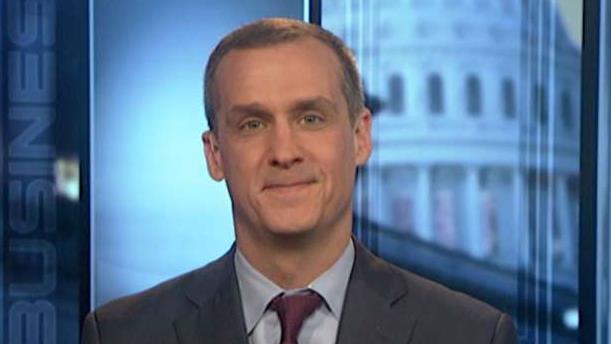 During an interview on the FOX Business Network's Varney & Co., former Trump campaign manager, Corey Lewandowski weighed in on the administration's announcement Tuesday to leave in place protections for "Dreamers."
"You have to remember, in the President's view, these are the people who came here through no accord of their own – they were children who came in, who had no choice to come in. They didn't do anything pejorative; they didn't do anything to hurt the country," said Lewandowski.
"Dreamers" are undocumented immigrants who were brought to the United States as children, a major point of concern within the Latino community, and an issue Trump thought hard about while on the campaign trail, said Lewandowski.
"They were brought here as the only country they know, and the president's a person with a big heart, and he wants to make sure those people are protected as well."
It has been a tumultuous first month in the White House for Trump, which has been plagued with Intel leaks, Gen. Michael Flynn's abrupt resignation, and backlash against his executive order on immigration to temporarily bar entry from seven predominately Muslim countries.
However, Lewandowski places a portion of the fault on Trump's staff members for letting the President down.
"This president wants to move very, very quickly. He's the type of person who gets things done," said Lewandowski. "And, what the staff should do in those places is make sure that all the back-end work has been done so that the president's objectives are moving forward accordingly."
Specifically, when it comes to the controversy that has surrounded Trump's immigration order, Lewandowski believes that the staff potentially "didn't have all their due diligence done" which "casts a shadow on the order over all."