Lawmakers Under Fire for Postal Service Default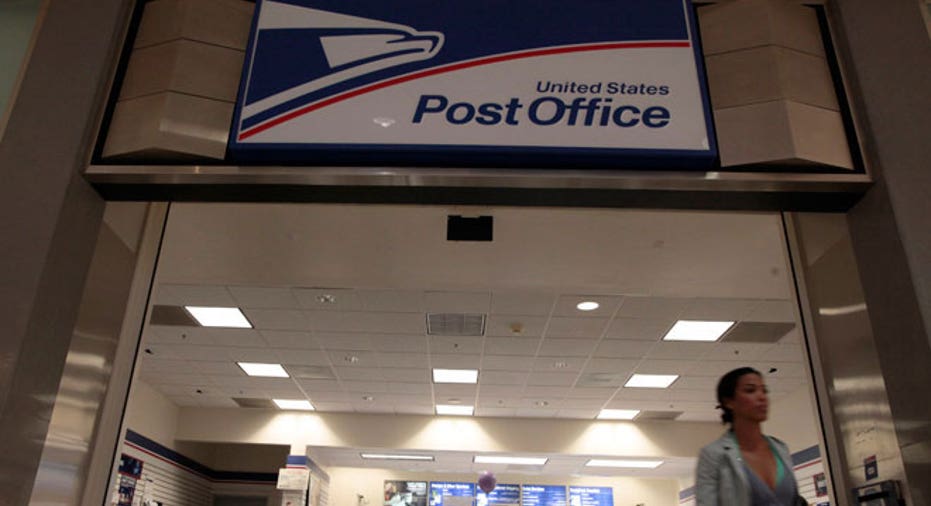 Hours before the Postal Service's expected first-ever default on an obligation, senators blasted the Republican-led House of Representatives for not advancing legislation to overhaul the cash-strapped service before a month-long recess.
The mail agency, which relies on the sale of stamps and other products rather than taxpayer dollars, confirmed this week that it could not make a $5.5 billion payment for future retiree health benefits that is due by midnight on Wednesday.
Lawmakers have said for more than a year that they would overhaul the struggling agency and help it avoid a default.
The Senate passed a bipartisan bill in April. But the House plans to leave at the end of this week until after the September 3 Labor Day holiday without voting on postal legislation.
"Changes are needed now, but we cannot move forward without action by the House of Representatives," Republican Senator Susan Collins said in a statement on Wednesday. She and the other three authors of the Senate bill urged the House to act.
"Failure to act is irresponsible and only ensures that the financial free fall of the Postal Service will continue."
Defaulting on the payment, which goes into a fund for retiree benefits years from now, will not disrupt mail delivery, prevent USPS employees and suppliers from being paid or stop benefits for current retirees, the Postal Service said.
But lawmakers, mailing industry lobbyists and other observers have said default would signal to businesses that Congress is not serious about fixing the Postal Service and could speed efforts to find alternatives to mail.
The Postal Service has been losing billions of dollars each year as the shift to email and online bill payment causes mail volumes to fall and the retiree health payment and other obligations drain its cash.
The health payment was initially due last September but was delayed by Congress. The Postal Service expects to miss this year's payment at the end of September and could face a cash shortfall of about $100 million in mid-October.
The Postal Service has already taken steps to cut costs, including offering buyouts, consolidating activities at processing facilities and reducing post office hours.
But shortfalls are predicted again starting in the spring of 2013. The Postal Service says it needs to end Saturday mail, reduce its workforce significantly, raise some prices and stop making the payments for future retiree benefits.
The Senate bill would take some of those steps, allowing the agency to dip into a retirement fund surplus to offer retirement incentives to workers, ending Saturday mail after two years and spreading out the prefunding payment over more years.
Senators and many House Democrats have pushed for the House to vote on that bill. House Republican leaders say the bill would buy the Postal Service more time, not solve its problems.
SLOW GOING
The leading House bill, from House Oversight Committee Chairman Darrell Issa, would keep the prefunding payments, end Saturday mail and establish oversight groups to cut costs and close USPS facilities.
Some Democrats have said the bill would not get enough votes to pass because many rural lawmakers from both parties oppose ending Saturday mail and closing post offices. Others said the House has been distracted by votes on divisive political issues in the months leading up to the November election.
"Republicans in the House of Representatives have managed 30-odd votes on repealing health care reform and dozens more protecting the interests of Big Oil and Wall Street, yet they have not found time to ease the pressure on USPS," Representative Rosa DeLauro, a Democrat, said in a statement.
House Majority Leader Eric Cantor said last week that he was continuing to work with Issa on his bill.
Issa blamed the impending default on the mail agency on Tuesday, saying it failed to cut costs aggressively enough.
"The default by the Postal Service on its obligation to its own employees and retirees follows decades of mismanagement, and a willful blindness to fundamental changes in America's use of mail," he said in a statement.