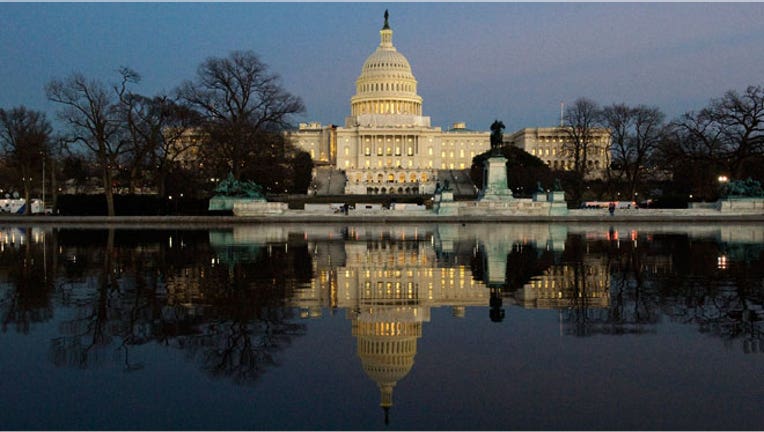 In a rare sign of bipartisanship, the top Republican and lead Democrat on the House Financial Services Committee are working together on a possible bill to ease regulation of community banks, committee and industry sources said Wednesday.
Help for small banks has emerged as common ground for the Republican chairman of the committee, Rep. Jeb Hensarling (R-TX), one of the most conservative members of Congress, and the lead Democrat, Rep. Maxine Waters (D-CA), one of the most liberal, sources said.
The two lawmakers, both new to their positions this year, are known more for their heated ideological clashes than cooperation—a Washington Post story in April called them "polar opposites."
But a Waters aide said her new position as "ranking member" on the committee – the most senior Democrat -- has laid the foundation for the recent behind-the-scenes discussions.
"She's always cared for these institutions, but now she has more ability to affect legislation," Harry Gural, spokesperson for the committee's Democrats, said. "Now she is ranking member of the committee, so she has a greater responsibility to listen more intently at a higher level."
Gural said Waters also has become open to addressing concerns of small banks now that they've operated for nearly three years under Dodd-Frank financial reform, which Congress passed in 2010. Community banks have been lobbying Congress for relief from some of its provisions, which they say have hurt local lending and economic growth.
"She's had a chance to see (Dodd-Frank) play out," Gural said. "Small banks help their communities in ways larger banks don't…There are reasons to treat them differently." He said Waters will continue to defend Dodd-Frank provisions covering large banks.
Industry sources said Hensarling and Waters have been seeking input on possible bipartisan legislation from Washington's two major trade associations representing smaller banks, the American Bankers Association and the Independent Community Bankers of America (ICBA).
"It's a work-in-progress," said Jeff Emerson, spokesperson for the committee's Republicans. The leaders' staffs "have been working and meeting to discuss possible ideas," he said. "There's no legislative language (yet)."
Sources said small bank legislation could change more than just select provisions of Dodd-Frank. It could also cover capital requirements for community banks; their mortgage lending practices, and their examinations by regulators, they said.
In February, the ICBA released a "Plan for Prosperity," a list of "legislative priorities."
Industry sources said the two leaders hope to produce legislation before Congress adjourns for its summer recess in August.
"It would be incredible front-page news should Chairman Hensarling and Ranking Member Waters demonstrate they can deliver bipartisan community bank regulatory relief," Paul Merski, ICBA's executive vice president and chief economist, said in a statement.
"A Hensarling-Waters bill would ultimately display the leadership Americans have grown hungry for and to finally get meaningful regulatory relief legislation advanced in a divided Congress.  One can only be confident, that in this unique case, opposites will attract and success can be had when these powerful forces come together."
Industry sources said any deal from Hensarling and Waters for small banks would give it momentum in the Senate.
"Anything that the House can get through in a bipartisan way can get through the Senate," a bank lobbyist said.