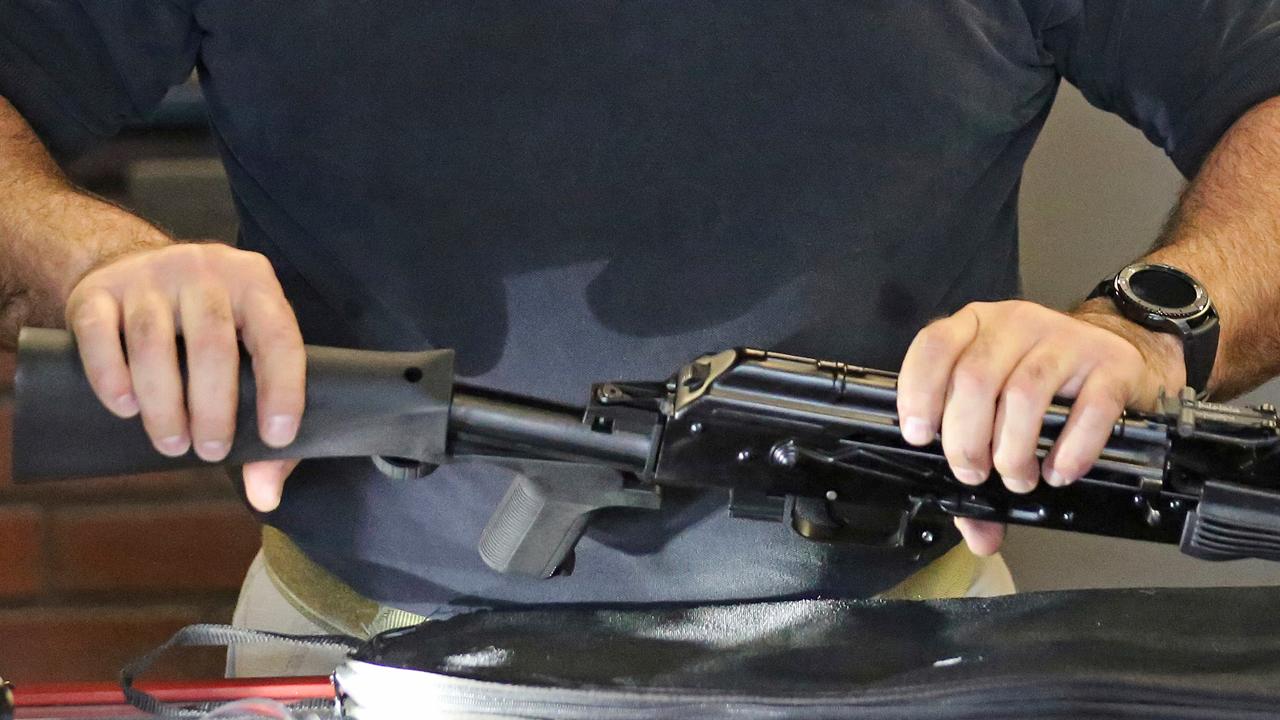 Florida Congressman Carlos Curbelo (R) is introducing a bipartisan bill to ban "bump stocks," the device authorities with the Bureau of Alcohol, Firearms and Explosives (ATF) say the Las Vegas gunman used to turn his firearms into fully automatic weapons.
"Automatic weapons are banned in our country and this device converts semiautomatic weapons into automatic weapons that can fire up to 800 rounds per minute," Curbelo said on "Varney & Co." on Thursday.
However, U.S. Conceal Carry Association President Tim Schmidt, argued the massacre could have been "just as deadly" without "bump stocks."
"The bump stocks essentially, they make the rifles unbelievably inaccurate," Schmidt told the FOX Business' Stuart Varney.
Authorities believe the gunman, who killed 58 people and injured more than 500 others in the deadliest mass shooting in modern U.S. history, accumulated weapons and ammunition over decades and carefully planned the attack. But the concealed carry lobbyist said making the device illegal would not have prevented the mass killing.
"Banning a mechanical device does not make it go away. Ultimately what we are doing is we are shifting the blame from the person who has carried out this horrible massacre [and] we are shifting it to a piece of plastic or a gun. The guns didn't do the killing," he said and added that vehicles and trucks can be just as dangerous.