Larry Kudlow a GOP favorite for more tax cuts
Republican money men are cheering the appointment of supply-side economist and Reagan administration adviser Larry Kudlow as  President Donald Trump's choice to replace the departing National Economic Council director Gary Cohn. The move is a welcome mood brightener after the GOP's defeat last night in Pennsylvania's 18th district.
Roy Bailey, national finance chairman for the pro-Trump America First Action super PAC, told FOX Business that he believes the president picked Kudlow for a reason that echoed throughout Republican circles: loyalty to the administration's policy initiatives, something Trump supporters think Cohn may have lacked.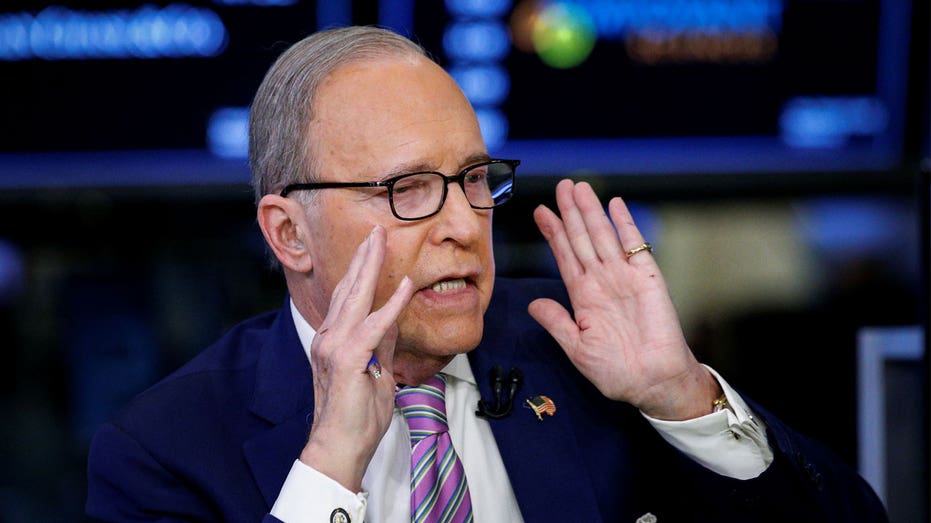 "Kudlow is very bright, and he will make a great debater when they are behind closed doors, but I believe once the president makes a decision, I think Kudlow will salute and be an advocate for the position and never second-guess the president," said Bailey, who is also managing director of former New York City Mayor Rudy Giuliani's business consulting firm, Giuliani Partners.  "I think the president will be greatly served with loyalty, alignment with his policies and then, of course, his capabilities," he added.
Corry Bliss, executive director of the Congressional Leadership Fund, expressed delight with the president's decision to move ahead with the conservative commentator. "Kudlow will do a good job, and the most important thing is the economy is doing well," Bliss said. "Above all, we must continue to sell the Republican tax plan."
The political network of Charles and David Koch noted the importance of Kudlow's becoming part of the administration as someone who would advocate for free trade.
"He's been supportive of free trade and supported the tax reform efforts," James Davis, a spokesman for the network, told FOX Business.
While Kudlow will have the president's ear on economic policy in the White House, Republicans are already anticipating he will an being an asset outside the administration and heading into the 2018 congressional midterm elections. Already, GOP outside organizations spent $10 million in the Pennsylvania 18th congressional race that saw Republican Rick Saccone fall to Democrat Conor Lamb.  In a district that Trump won by 20% over Hillary Clinton during the 2016 presidential election, America First Action spent $1 million in its effort to defeat Lamb while the Congressional Leadership Fund put forward $3 million.
Art Laffer, a friend of Kudlow and another Reagan administration economist, believes Trump is on the verge of moving ahead with what he calls "phase two of tax cuts" while noting Kudlow's addition could be what is needed to complete what is already being billed as a historic accomplishment.
"The president really wants to do more tax cuts," Laffer said. "The first bill was great, and I believe he also has plans to move ahead with making reductions with other tax brackets. Larry would be the perfect addition to his team, for, among so many other things, if he moves forward with phase two."
Kudlow was one of the architects of the president's signature tax overhaul. He worked with members of Congress and Trump officials, including Cohn, to assist in passing a law that includes cutting the corporate tax rate to 21% from 35% and doubling the standard deduction. The tax overhaul has prompted more than 350 companies, including Walmart and AT&T, to reward workers with one-time bonus payments and other employee perks such as expanded adoption benefits and longer paid family leave. To date, more than 4 million Americans are reaping the financial benefits of tax reform.
The one stumbling block for Kudlow may be his disagreement with the president over the decision to impose steel and aluminum tariffs. While the president touted the announcement as a way to make trade deals more reciprocal, Kudlow, along with Heritage Foundation Visiting Fellow Steve Moore, disagreed. Both were trying to lobby the president from starting a trade war.
Whether those differences in opinion will lead to more chaos at a White House already filled with division remains to be seen.