Largest-Ever MS-13 Raid Leads to Dozens of Arrests in Los Angeles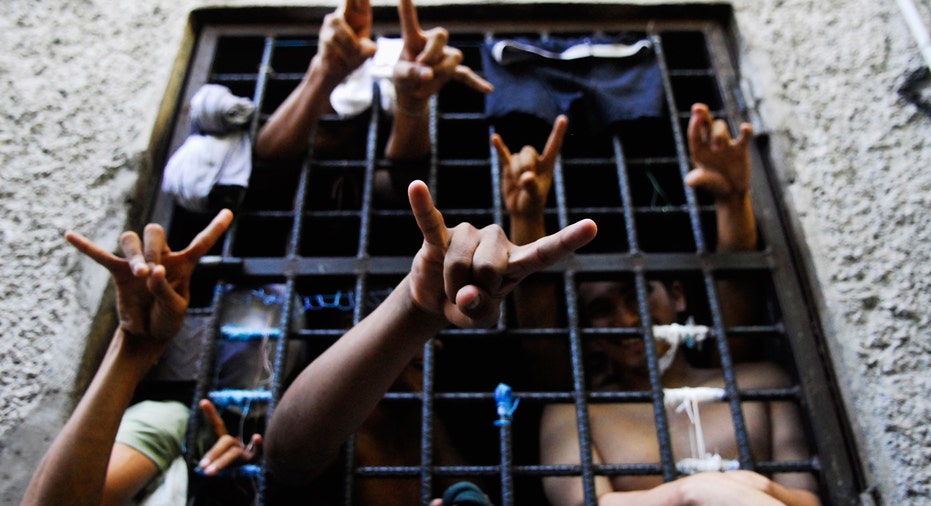 Twenty-one members of the brutally violent gang MS-13 were arrested in Los Angeles Wednesday, in what officials are calling the largest-ever law enforcement action against the group.
Wednesday's raids were the product of a three-year probe conducted by the FBI, the Los Angeles Police Department and other federal agencies. The detainees were part of a group of forty-four members of the gang who were indicted on charges ranging from murder to racketeering to extortion. Three of the individuals charged face the death penalty if found guilty.
As previously reported by FOX Business, MS-13 relies heavily on violence and extortion as a primary source of income.
MS-13 was founded in Los Angeles during the 1980s by immigrants from El Salvador who fled during the country's 12-year civil war. Since then the gang's membership has ballooned to at least 10,000 members in the United States and more than 30,000 worldwide, according to the FBI and Treasury Department. Aside from Los Angeles, MS-13 has a strong presence in parts of Texas and Long Island, N.Y.
President Donald Trump and Attorney General Jeff Sessions have vowed to crack down on the group, which is on one of its most deadly tears through Long Island since it took root there 20-30 years ago. It has been linked to at least 11 murders in the region since mid-2016, according to the Associated Press. Most recently, the gang is believed to be connected to four brutal killings in Central Islip, N.Y. last month.
"I have a message for the gangs that target our young people: We are targeting you and we are coming after you," Sessions said during a news conference last month.
Last week ICE arrested more than 1,000 gang members in a nationwide surge, including more than 100 MS-13 members. The department said it has made more than 4,300 criminals arrests and nearly 3,000 civil arrests of MS-13 leaders and members as part of Operation Community Shield.