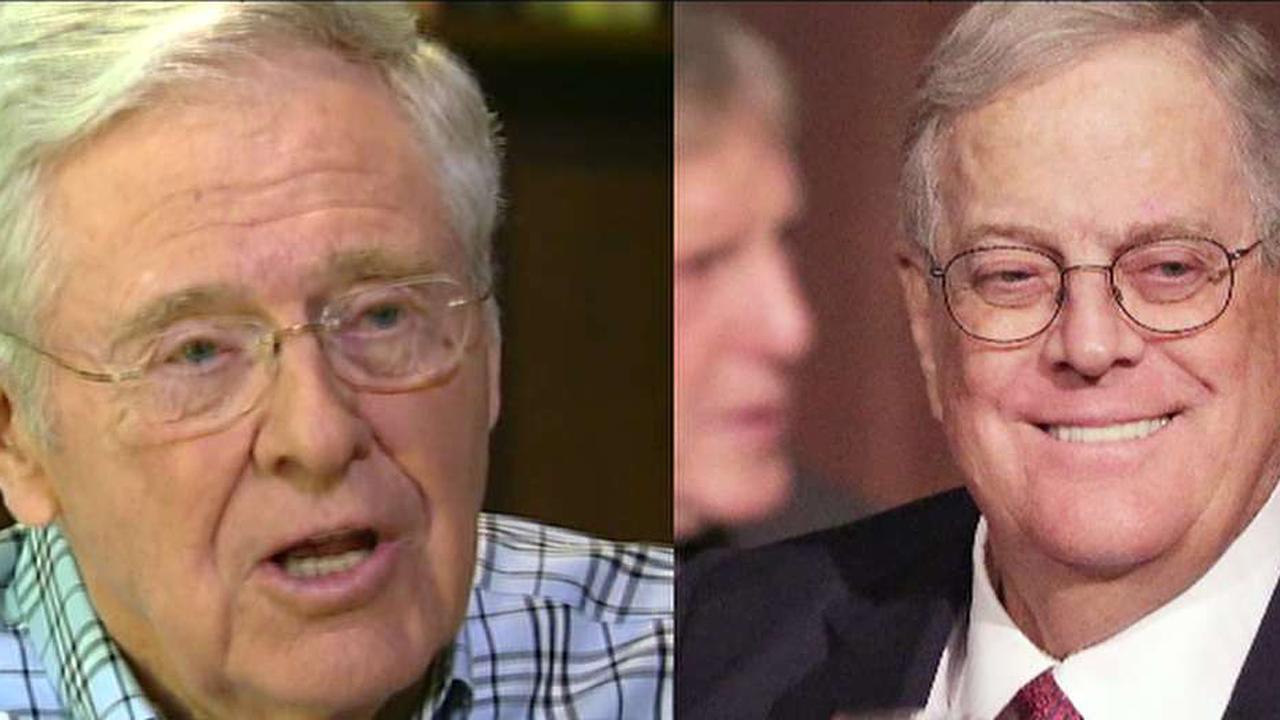 Republican mega-donors and billionaire brothers, Charles and David Koch, plan to spend millions of dollars to promote the Trump administration's tax reform agenda.
Americans for Prosperity President Tim Phillips on Thursday discussed how his organization plans to promote President Trump's tax reform plan and why he wants it passed by the end of the year.
"It's important for the economy, the Trump plan is a good one and so we're announcing a multi-million dollar effort, it's going to include digital media, broader advertising, our grassroots muscle, we have full time staff and tens of thousands of volunteers in 36 states," he told FOX Business' Neil Cavuto.
Phillips believes the longer it takes for Trump to pass his tax reform agenda, the harder it will be to pass through Congress.
More from FOXBusiness.com
"We want to make sure that the tax reform gets done, if it all possible, by this year…It's tougher to do in 2018, an election year," he said.
Phillips concluded by saying, "let's focus on the issue of tax reform, which is the biggest opportunity to get this economy going again."