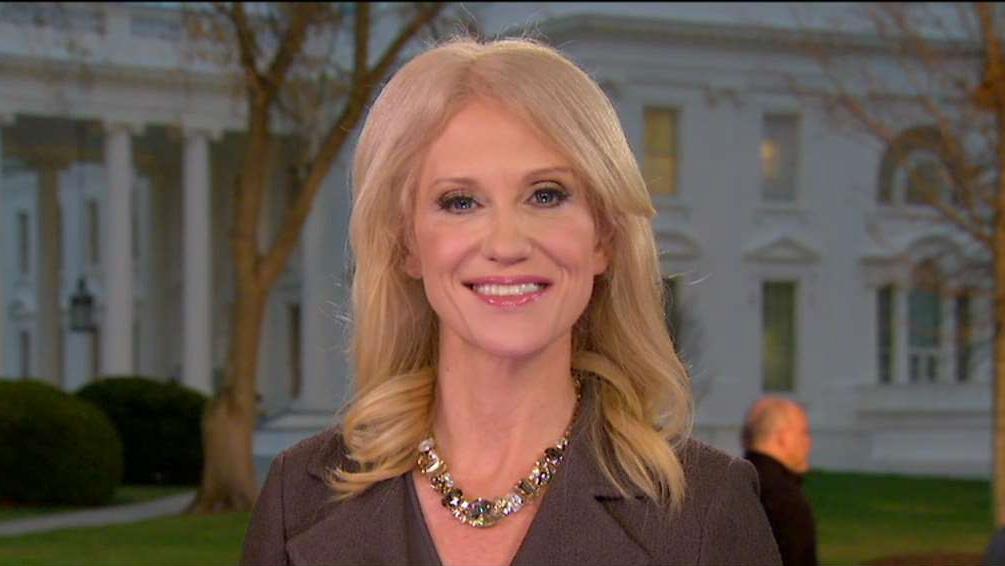 As President Trump prepares for his first address to a joint session of Congress on Tuesday evening, Kellyanne Conway, counselor to the president, joined Lou Dobbs on FOX Business to discuss what people should expect from what she predicts will be a "beautiful speech."
"I think it begins on a very important note that you'll see, and all the way in-between really inspires and lifts up the American spirit and also the American people," she said. "He will go through a list of his accomplishments in these first five weeks because they're many – and they don't always get covered fully or fairly. So, he will go ahead and talk about all the promises kept."
Healthcare, border security, foreign relations, and education are all topics Trump will touch on during his speech, said Conway.
She went on to add that people will "hear from a leader who is genuinely interested in going across the aisle and finding ways to work together."
Repealing and replacing Obamacare is a top priority for President Trump – something Conway defended, and said needs to be done before moving onto other campaign promises.
Conway found herself in the center of controversy recently, after taking a picture of leaders of historically black colleges and universities (HBCUs) in the Oval Office by kneeling on a couch. She explained that she was asked to take a picture in the crowded room at a certain angle, and criticized some of the media coverage of the incident.
"It is venomous, it is vicious, it bothers my children to be frank," Conway said, adding that she "meant no disrespect."