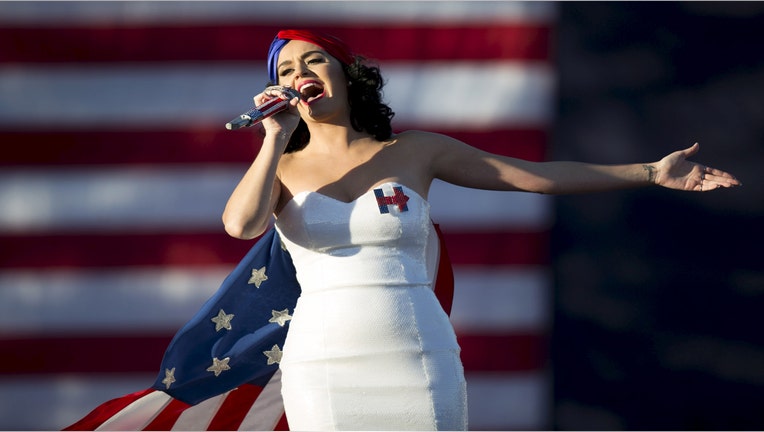 Testing, testing, one, two, three! The Democratic National Convention comes to a close Thursday night, but not before American singer and songwriter, Katy Perry, takes the stage. FOXBusiness.com listened in on Katy Perry, as she warms up for her big performance at the Wells Fargo Center later in the evening.
With more than 90 million followers on Twitter (NYSE:TWTR), the popular singer/songwriter of hits such as 'Roar' and 'Teenage Dream' has the potential of broadening Hillary Clinton's reach, which could prove to be a major asset as November nears.
Perry has been an outspoken celebrity voice for the Democratic presidential nominee, and has donated $400 to the Clinton campaign according to Federal Election Commission data.
The DNC has seen its fair share of celebrity appearances, with many actors and singers taking part in the convention over the past few days.