Karen Handel receives suspicious package, threatening letter ahead of Georgia special election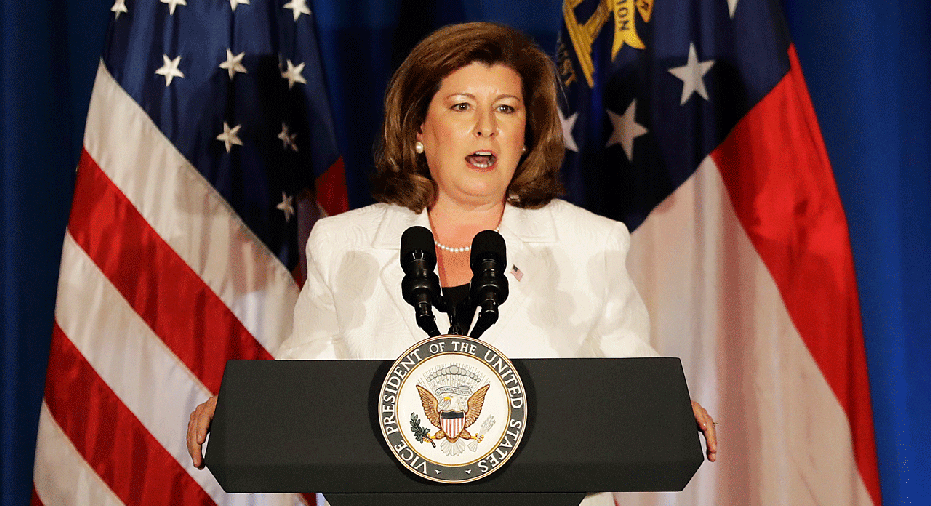 Karen Handel, the Republican candidate in the Georgia special runoff election scheduled to take place Tuesday, confirmed she and her neighbors received suspicious packages and threatening letters Thursday.
"This afternoon we had some suspicious packages delivered to our house and to our neighbors. The packages contained threatening letters and a suspicious substance. The police were quickly notified and street is now being blocked off. We will continue to coordinate with law enforcement as necessary," Handel said in a statement.
Local news stations were reporting that the FBI has joined local police in conducting the investigation.
Handel is running in the special election to fill the congressional seat for Georgia's 6th District, vacated by Health and Human Services Secretary Tom Price earlier this year. She is running against 30-year old Democrat Jon Ossoff, who said Thursday his campaign has also received threats throughout recent weeks.
"Our campaign has received a number of threats, some of which have intensified in recent days, and we have reported them to local police as well as taken prudent precautions," Ossoff said in a statement. "These recent events speak to the need for a redoubled commitment to civility and unity. The overwhelming majority of Americans want decent and civil political dialogue, and candidates for office and elected leaders must continue to call for calm and unity, even when there are intense differences of opinion."
Ossoff has managed to garner a large amount of support in the traditionally Republican district. The race has captured national media attention as a perceived referendum on President Donald Trump's tenure thus far and also as an indicator of upcoming midterm elections.
This incident comes one day after a man opened fire at a GOP baseball practice in Alexandria, Virginia, injuring Rep. Steve Scalise (R-La.) along with multiple staffers and officers. Scalise has undergone three surgeries as a result of a gun wound to his hip and was in "tough" condition, according to President Trump.