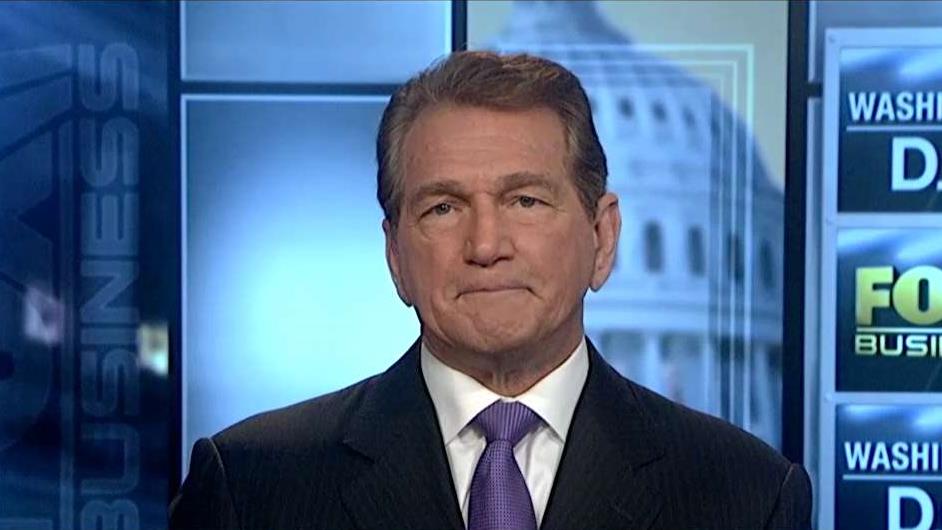 Former NFL quarterback Joe Theismann joined the FOX Business Network's Varney & Co. to discuss the upcoming Super Bowl matchup between the Atlanta Falcons and the New England Patriots, and the politics of NFL quarterbacks.
"Atlanta is certainly as capable from a talent standpoint to be able to match everything that New England can do," Theismann told host Stuart Varney.
According to Theismann, defense will be a key factor in determining the winner of the Super Bowl.
"I think both of these football teams come in with a ton of talent on the offensive side of the ball. The question is, which defense will be able to control the other team's offense? And that will probably determine the outcome of this football game."
More from FOXBusiness.com…
Theismann then responded to a recent Huffington Post op-ed – "Tom Brady's Politics Are More Un-American Than Colin Kaepernick's Have Ever Been" – which criticized New England Patriots quarterback Tom Brady's relationship with President Trump.
"Tom really makes no comments about his political choices in his life." Theismann continued, "So I don't quite understand where that headline comes from."
Peyton Manning, former quarterback for the Denver Broncos and Indianapolis Colts, spoke at a Republican conference in Philadelphia, Pa. last week, prompting Varney to ask why so many NFL quarterbacks tend to be conservative. To which Theismann responded, "I think we're so used to taking hits and bouncing back that it's just become a part of our nature to lean towards the conservative party."