Jobs With a Short Shelf Life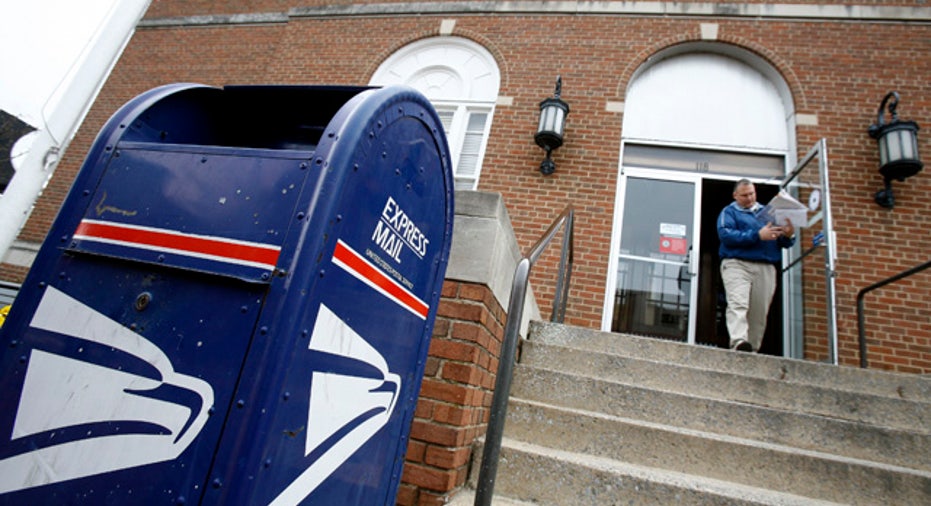 While certain areas of the labor market may be stabilizing, other occupations are seeing job growth dwindle. If you are starting out your career or looking to make a job change, you may want to think twice about pursuing these occupations. Traditional news media is one area getting hit especially hard.
These media companies are struggling with increased competition and shrinking advertising revenue. To better compete, companies are consolidating. Kyle Kensing at CareerCast says this is all contributing to slower job growth. "If you have consolidation, you are able to pull your resources together. So with fewer companies, there are obviously going to be fewer jobs as a result of that," Kensing says. Here are some jobs CareerCast expects will see the biggest declines in job growth over the coming years.
Newspaper Reporter
Newspapers are dealing with falling advertising revenue and a wave of consolidation as more readers shift online and to mobile apps. Newspapers raked in about $45 billion in print ad revenue back in 2003. In just over ten years, that number plunged to about $16 billion according to Pew Research Center. As ad revenue falls, newspaper reporter positions are forecast to decline by nine percent through 2024.
Disc Jockey
Jobs in related fields are also expected to see a drop. Loggers who harvest trees to make paper products are forecast to see job growth decline by four percent as demand for newspapers and magazines shrinks. Jobs in advertising sales are also expected to fall by three percent. "If you have one industry that is struggling, anything that is a satellite industry connected to it is going to be impacted as well," Kensing says.
Broadcaster
Traditional radio stations are also facing fierce competition from satellite radio as well as streaming music outlets including Pandora and Spotify. Some stations are moving away from classic disc jockeys and opting for more music-only programming. As a result, disc jockey jobs are projected to drop 11 percent by 2024.
Worst Outlook for Job Growth
Television stations are fighting to win viewers as more consumers turn to the internet, on-demand services and mobile devices for news and entertainment. Advertising revenue for many television stations has fallen sharply from the highs set in 2000. To better compete, television operators are consolidating or scaling back operations. Analysts say this is leading to fewer employment opportunities for broadcasters. Broadcasting jobs are expected to decline 9 percent by 2024, eliminating about 4,800 positions.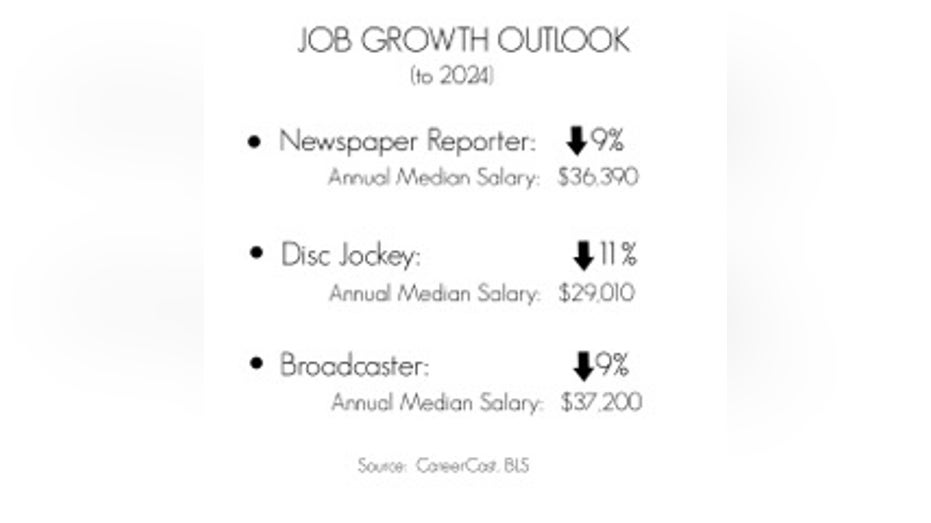 Mail Carrier
While traditional news media jobs rank among the worst in terms of job growth, there are other occupations that have a more dire outlook.
Meter Reader
Demand for mail is waning as more people pay their bills online and communicate electronically. This is bad news for mail carriers. Job growth is expected to decline by 28 percent through 2024, wiping out about 136,000 positions.
These jobs range from parking meter readers to electricity and water readers. Many old meters are being replaced with new automated meters that require little need for human supervision. As a result, jobs for meter readers are forecast to drop by 15 percent in the next eight years.
If you hold one of these jobs that have a dwindling growth outlook, Kensing says being able to parlay your skills into a new career may be a wise strategy. A newspaper reporter, for example, may want to use his/her skills to transition into public relations or technical writing—two occupations forecast to have strong job growth over the coming years.