Jobs data likely to confirm Trump will inherit solid economy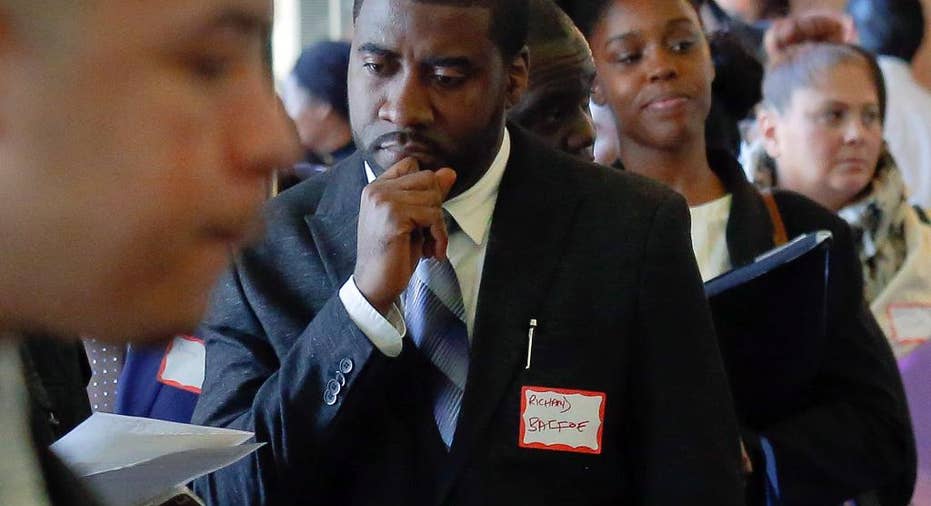 The government's November jobs report is expected on Friday to echo a slew of recent economic data confirming that President-elect Donald Trump will inherit a much sturdier economy than his predecessor did.
Economists have forecast that employers added a solid 174,000 jobs last month and that the unemployment rate remained a low 4.9 percent, according to a survey by data provider FactSet.
Those figures are far healthier than those President Barack Obama encountered after his election eight years ago. In late 2008, the unemployment rate was on its way to a 10 percent peak in October 2009, and employers would go on to eliminate 8.7 million jobs before the bleeding stopped in early 2010. Since then, the economy has added 15 million jobs and enjoyed its fourth-longest expansion ever.
Yet while the nationwide data looks robust, under the surface remain many of the long-term challenges that bedeviled Obama and that likely led millions of Americans to vote for Trump rather than Hillary Clinton.
Fewer than 60 percent of adults have jobs — 3 percentage points lower than when the Great Recession began in late 2007. In part, that trend reflects retirements by the nation's many baby boomers. But it also means hiring hasn't kept up with population growth.
Pay gains remain sluggish, though they have picked up in the past year. Average hourly pay rose in October from a year earlier at the fastest pace since before the recession began.
Yet seven years into the recovery, pay growth is still below healthy levels. And the number of part-time workers who would like full-time jobs is 28 percent higher than before the recession.
Many of these trends — particularly the drop in the proportion of adults with jobs — emerged years before Obama took office. Trump's challenge will be to try to reverse them.
He may get some help from the economy's upswing: As employers continue hiring amid low unemployment, they will likely be forced to offer higher pay. Thicker paychecks, in turn, may draw more people who aren't either working or seeking a job to begin looking again. And businesses may offer more hours to their part-time workers.
There is evidence — such as last month's solid wage gain — that these trends have begun to take hold, though progress has been slow.
Still, nearly every economic report since the election has pointed to accelerating growth. Americans bought homes in October at the fastest pace in nearly a decade. Their willingness to make such a major purchase reflects growing optimism. In fact, according to the Conference Board, Americans are more confident in the economy than at any other point in the past nine years.
They are spending more, too. Solid consumer spending helped propel growth to a 3.2 percent annual rate in the July-September quarter, the best showing in two years.
By one measure, nationwide home prices have fully recovered and are even slightly above the level they reached in 2006, before the housing bubble burst.
That steady rise in home prices has boosted Americans' household wealth and helped lift their overall finances. And even as consumers are spending more, pay is rising enough to enable more savings: Americans saved 6 percent of their after-tax income in October, up from 5.7 percent in September.
With most signs pointing toward growth, the Federal Reserve is considered certain to raise short-term interest rates at its next meeting later this month.