Jobless Claims Hit Lowest Level Since March '08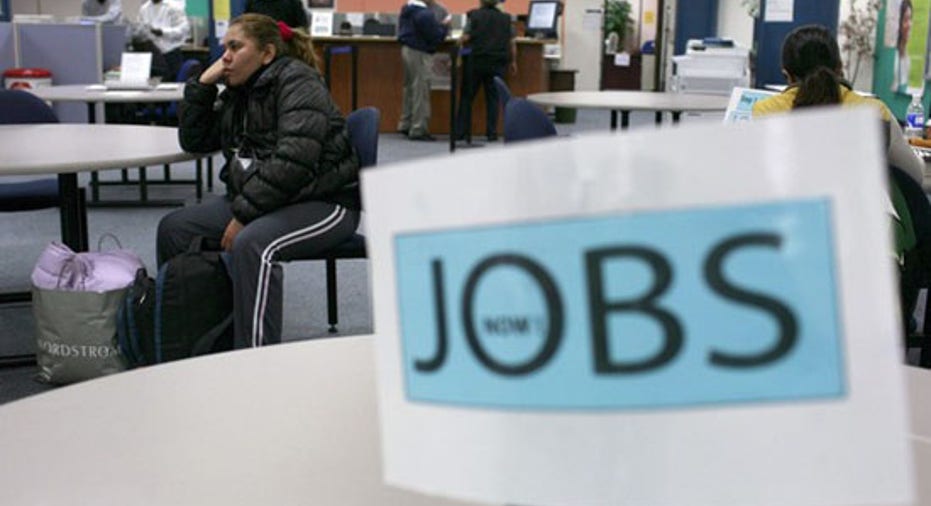 New U.S. claims for unemployment benefits unexpectedly fell last week to a near four-year low, a government report showed on Thursday, suggesting the labor market was finally strengthening.
Initial claims for state unemployment benefits dropped 13,000 to a seasonally adjusted 348,000, the Labor Department said, the lowest since March 2008. The prior week's figure was revised up to 361,000 from the previously reported 358,000.
Economists polled by Reuters had forecast claims rising to 365,000. The four-week moving average for new claims, seen as a better measure of labor market trends, fell 1,750 to 365,250 - the lowest since April 2008.
Last week's drop pushed claims below the 350,000 level that economists normally associate with sustained strength in the labor market. New jobless claims have declined for three straight weeks.
Job gains have exceeded 200,000 for two straight months and the unemployment rate dropped to a three-year low of 8.3 percent in January.
But considerable slack still remains, with 23.8 million Americans either out of work or underemployed. There are no job openings for nearly three out of every four unemployed.
A Labor Department official said there was nothing unusual in the state-level data and no state had been estimated.
The number of people still receiving benefits under regular state programs after an initial week of aid tumbled 100,000 to 3.43 million in the week ended Feb. 4. That was the lowest level since August 2008.
Economists had forecast so-called continuing claims falling to 3.50 million from a previously reported 3.52 million.
The number of Americans on emergency unemployment benefits rose 16,568 to 3.00 million in the week ended Jan. 28, the latest week for which data is available.
A total of 7.68 million people were claiming unemployment benefits during that period under all programs, up 18,304 from the prior week.