Job Growth Comes to a Screeching Halt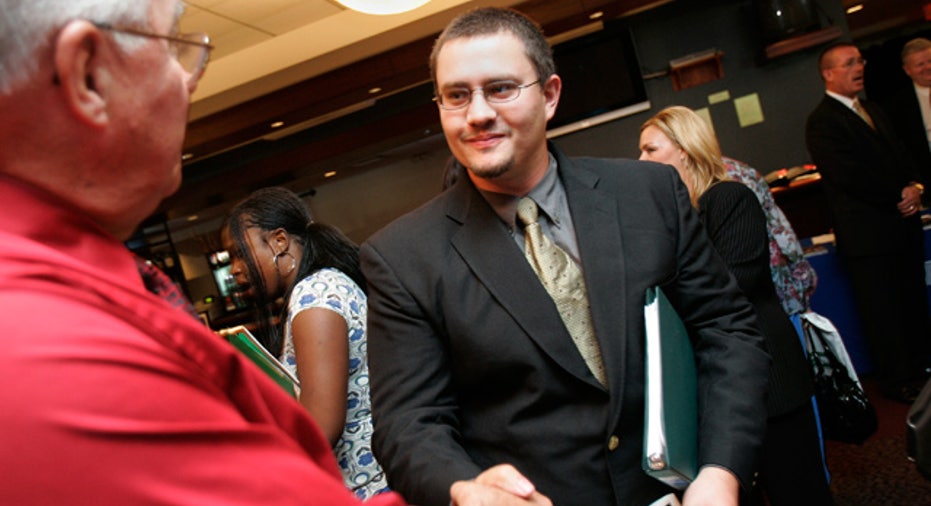 U.S. job growth was virtually stagnant in August as a cascade of lousy economic data combined with political gridlock in Washington, D.C., to all but eliminate employers' desire to hire.   The Labor Department said Friday that nonfarm payrolls were unchanged last month and the private sector added just 17,000 jobs. Analysts had forecasted a mild increase of 75,000 jobs.
The considerably worse-than-expected data were not taken lightly on Wall Street.  The Dow Jones Industrial Average tumbled 220 points, or 2%, within the first 30 minutes of trading amid heightened fears the economy may be headed back into a recession.  However, the intensity of the losses was softened by expectations the Federal Reserve will unleash another round of economic stimulus in light of the raft of gloomy data released in recent weeks.
Economists remain split on whether the U.S. is headed into another recession, but Friday's job report, the weakest in nearly a year, added to an already pessimistic landscape.
The Labor Department revised downward the number of nonfarm jobs created in June and July nonfarm by 58,000, adding to the gloom.
The August unemployment rate, which is derived through a formula separate from the amount of jobs added, held steady at 9.1%.
"The big drag in August was a modest 20,000 jobs added to the service sector. This sector accounts for the overwhelming number of jobs in the economy and 20,000 jobs simply won't cut it," said Dan Greenhaus, chief global strategist at BTIG LLC.
Greenhaus said the numbers might have been better if not for a strike by Verizon workers that put 45,000 communications workers temporarily out of work.
The numbers were hardly unexpected given the dismal economic news all summer long on virtually every front. Consumer and employer confidence levels are at lows not seen since the height of the recent recession. Housing prices continue to plummet across the country. Manufacturing, not long ago viewed as a lone ray of light, has also slowed, according to various regional reports.
Moreover, a prolonged and divisive political debate over how to cut the massive U.S. deficit led directly to Standard & Poor's lowering the U.S. credit rating, a move that shook stock markets and gave another kick to an already fragile economic mood.
Goldman Sachs lowered its August jobs forecast on Thursday to 25,000 new nonfarm jobs from 50,000 based on many of these factors. Even that number turned out to be a bit optimist, but they guessed right on the 9.1% unemployment rate.
"Information received since July's decent employment report ... suggests that the pace of job creation has slowed in August," Goldman analysts wrote in a report ahead of Friday's Labor Department numbers.
The dismal August job report will only fuel a debate over whether the Federal Reserve should step in with additional stimulus measures.
"We see today's report as increasing the probability of further monetary policy stimulus at the September (Federal Open Markets Committee) meeting," analysts at Barclays Capital Research wrote in a note after the release of the Labor Department data.
But that debate is raging even within the Federal Reserve, as a vocal minority of Fed policy makers have argued against additional measures, making the case that earlier so-called "easy money policies" haven't worked and will only add to the risk of inflation.
On the bright side, layoffs remain low, a factor some economists are pointing to to allay fears of another recession.
President Obama is scheduled to speak to a full session of Congress next week to layout a proposal for creating jobs and putting some of America's 14 million unemployed workers back on the job.