Jimmy Carter to join Neil Cavuto at 12 p.m. ET Tuesday: Programming Alert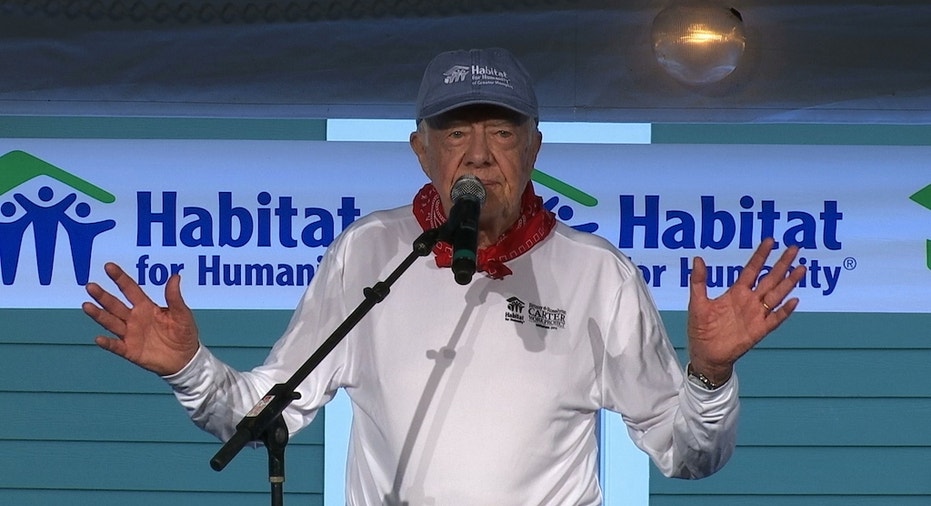 Former President Jimmy Carter will join FOX Business' Neil Cavuto on "Cavuto: Coast to Coast" Tuesday at 12 p.m. ET.
The 39th president of the United States, along with his wife Rosalynn, have embarked on another building blitz with his longtime charity Habitat for Humanity. This project, which involves former late-night host David Letterman, will take place throughout Indiana's St. Joseph County.
Carter's interview coincides with the passing of Sen. John McCain, R-Ariz., as well as significant developments on trade from the White House, among other key political developments, including the upcoming midterm elections.
Catch the full interview on FOX Business Network at 12 p.m. ET.