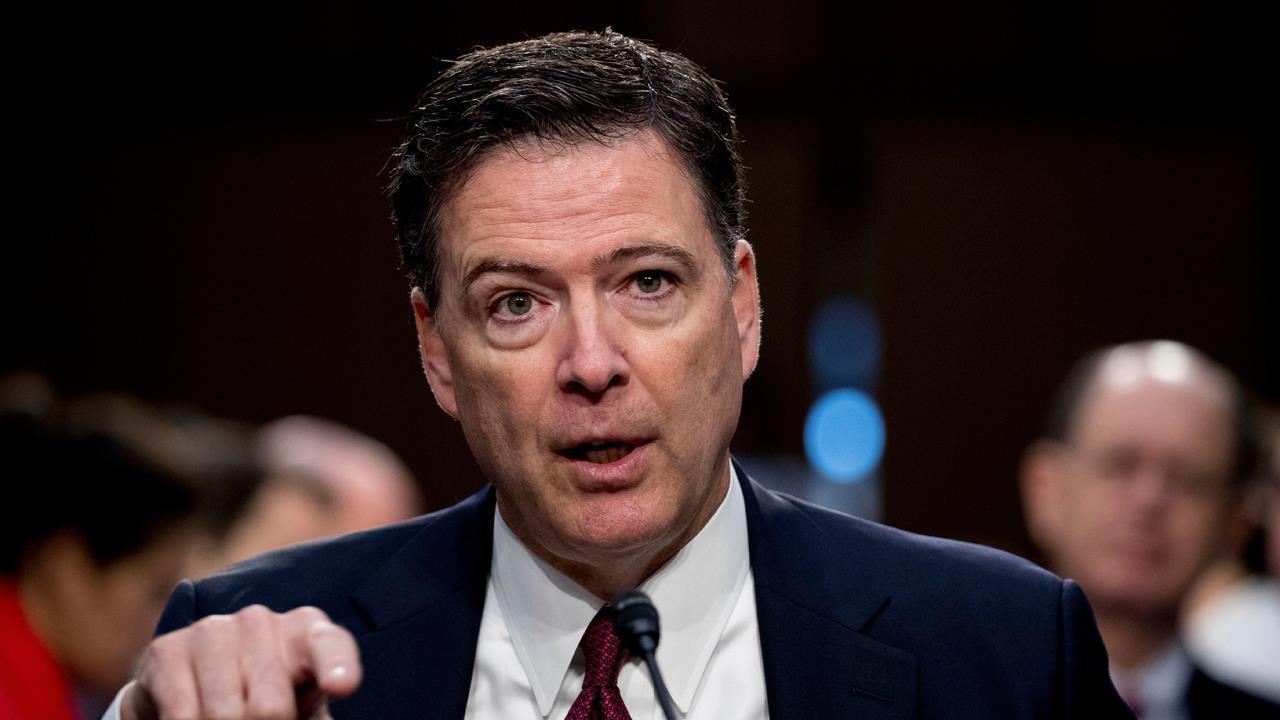 Counselor to President Donald Trump Kellyanne Conway ripped former FBI Director Jim Comey after he slammed President Trump in his first interview promoting his new book.
Conway said his opinion was limited to a few "personal engagements" with the president.
"I wonder why Jim Comey, as the sitting FBI director, did not go to Trump Tower to meet with the president-elect for two whole months after an election," Conway said to FOX Business' Maria Bartiromo on Monday on "Mornings with Maria."
"If you're really worried about counter-terrorism and alleged Russian interference and you don't know the president-elect — get up to Trump Tower like everybody else did and sit down and brief the man sooner," she said.
More From Kellyanne Conway on FOX Business
In Conway's opinion, Comey was trying to sell books — not save the country.
"Then you wait an entire year to play Paul Revere?" she asked. "Paul Revere jumped right on his horse. He didn't wait a year."
Trump fired back on Twitter Monday morning calling him the "WORST FBI Director in history."