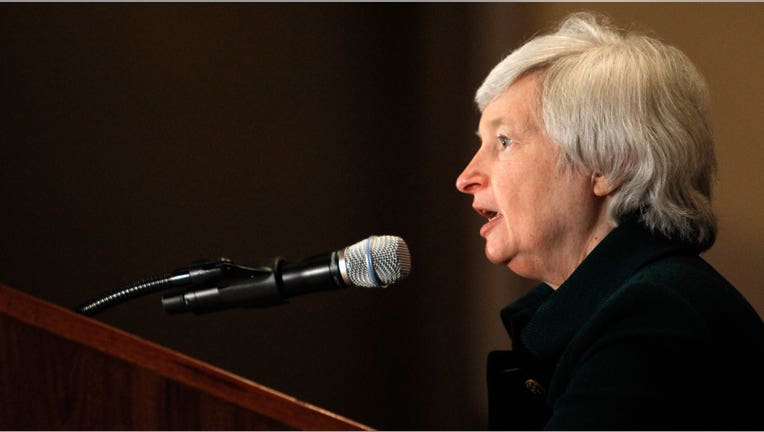 Federal Reserve Chairwoman said Thursday raising interest rates too soon could threaten the ongoing recovery while waiting too long risks overheating the economy and raising inflation.
To balance those risks, Ms. Yellen said the Fed was looking to raise rates in a "prudent and gradual manner."
In an appearance before the Senate Banking Committee, Ms. Yellen highlighted the improvements in the labor market and the economy and suggested those improvements could lead the central bank to raise interest rates this year.
"The labor market is getting demonstrably closer by any metric to a more normal state," she said.
In his opening remarks, Banking Committee Chairman Richard Shelby (R., Ala.) said he was concerned about the Fed's ongoing policy of near-zero interest rates.
"This is concerning to a lot of people because pushing the economy beyond its normal level can have negative effects," he said.
Sen. Sherrod Brown (D., Ohio), the ranking Democrat, on the other hand said in remarks that "there are real risks in tightening monetary policy too soon, because, although the economy has made progress since the crisis, we still have a ways to go."
Ms. Yellen's Senate appearance follows her testimony before the House Financial Services Wednesday.
Ms. Yellen also spoke Wednesday about the Fed's emergency-lending powers and the debt crisis in Puerto Rico, and took heat from House Republicans over an internal leak investigation. Those issues could come up once more when she faces questions from the senators.
"Some aspects of the Fed's transparency could be improved," Mr. Shelby said.
Another topic that might come up Thursday is Mr. Shelby's financial-regulation legislation that would make various changes to the central bank's operations and create a commission to study possible changes to the Fed system's structure.
In the past, Ms. Yellen hasn't expressed enthusiasm for the proposal. "To my mind, the Fed is accountable, and we work well as an institution, " she said at a news conference in June. "I'm not certain what the problem is that needs to be addressed."
(By Ben Leubsdorf)