J.P. Morgan to Invest $100M in Detroit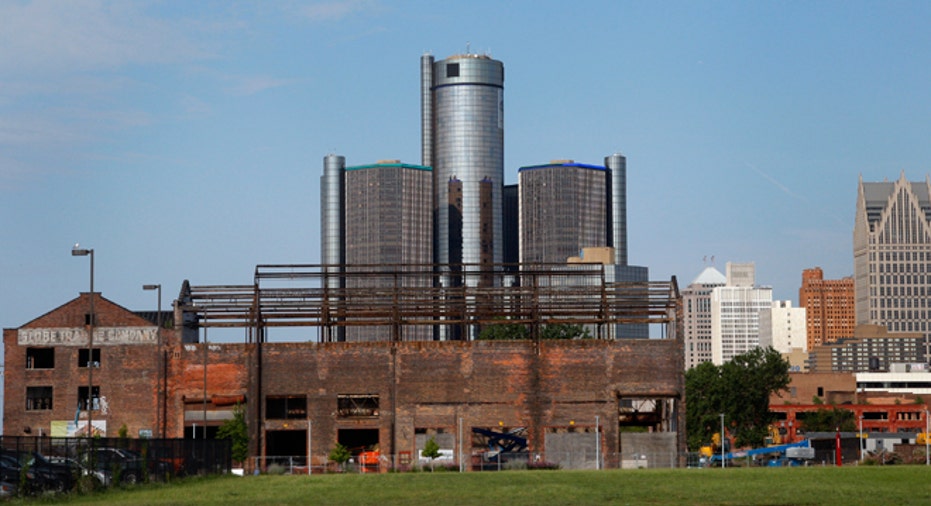 DETROIT-- J.P. Morgan Chase & Co. (NYSE:JPM) will invest $100 million during the next five years in Detroit, the latest effort by an outside private institution to assist the Motor City as it struggles through the nation's largest municipal bankruptcy.
About half of the $100 million--a mix of loans and grants--will be used by one of the nation's largest banks to lend money for projects in targeted neighborhoods, including construction of new housing and rehabilitation of vacant and dilapidated homes mostly outside the city's central core. Strengthening neighborhoods outside Detroit's relatively thriving downtown is seen as key if the city hopes to stem the exodus of residents.
The $40 million in flexible, long-term debt plus $10 million in grants from J.P. Morgan, will go toward jump-starting new residential and commercial development through local financing groups, bank officials said. Roughly $50 million remaining in grants will be spent on eradicating blight and helping small businesses to grow and for workers to develop new skills.
"What we see is a city coming together, collaboration across all parts of civic society," J.P. Morgan Chase CEO James Dimon said in an interview last week. He said he was drawn to do his part to bolster "a real game plan that will hopefully bring the city back to its former greatness."
The new investment, set to be formally announced Wednesday, also could help Detroiters such as 29-year-old Eduardo Zamudio, who works two jobs to support his family of three. Mr. Zamudio said he received assistance with credit problems from Southwest Solutions, a local nonprofit that offers social services in the city's largely Hispanic neighborhood.
Southwest Solutions is expected to get a slice of the $25 million from J.P. Morgan for community development.
"I think they deserve it. They help a lot of people and the classrooms have been overflowing," Mr. Zamudio said of Southwest Solutions.
Overall, the J.P. Morgan investment could be one of the largest commitments made to the city in recent years, including $150 million from the locally based Kresge Foundation.
A coalition of foundations, including Kresge, this year pledged more than $300 million to help save the city's art collection.
Detroit, with about $18 billion in long-term obligations, filed for bankruptcy protection in July. Local officials hope that the city will exit bankruptcy court as soon as this fall.
J.P. Morgan's investment plans were spurred, in part, by conversations started last fall with Dan Gilbert, founder and chairman of Quicken Loans, the home-mortgage lending company, who has invested heavily in redeveloping downtown.
"The biggest enemy of any investor is uncertainty," Mr. Gilbert said in an interview this week. "Once Detroit filed the bankruptcy, the uncertainty began to go away, because in filing it, people knew it was the bottom."
Key among J.P. Morgan's initiatives is $20 million in loans and grants to Detroit's land bank to auction city-owned homes to buyers committed to occupying the property or renting it out, Mayor Mike Duggan said. "They are filling holes in our redevelopment plans in one stroke," he said in an interview.
Detroit Emergency Manager Kevyn Orr, who was appointed by Michigan Gov. Rick Snyder last year to run the city, welcomed the J.P. Morgan investment and said he expects other corporate entities will see the potential of supporting a city on the rebound.