Ivanka Trump pushes child tax credit as key to supporting American workers, families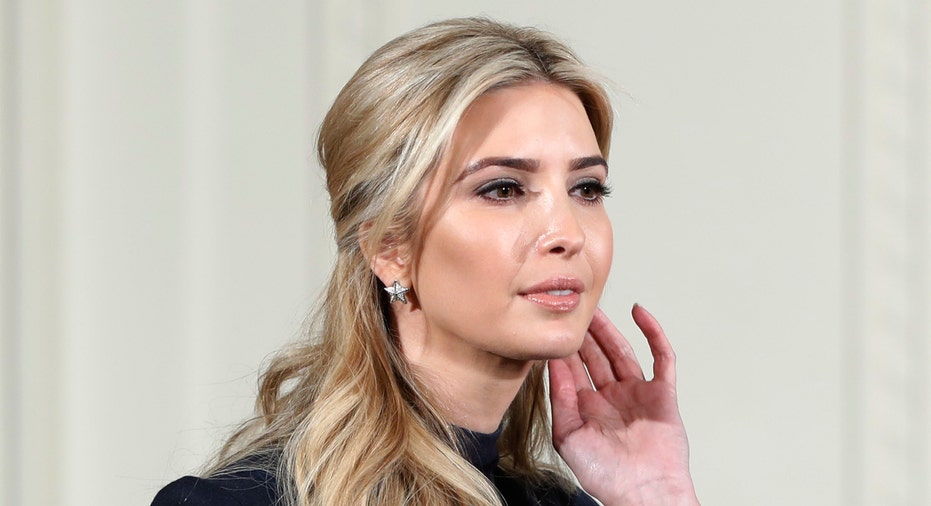 Ivanka Trump, special adviser to President Donald Trump, sat down for a town hall on tax reform Monday, where she said the overhaul prioritizes two core American values: work and family.
"As a country we have to have policies that mirror our values: work and family," she said during the event in Bucks County, Pa. "We have to support the American worker … but we also have to support that American worker's family and encourage that next generation to be as skilled and competitive and compassionate and engaged as every other generation prior."
One important way the first daughter believes the United States can support workers and families is by extending the child tax credit, which currently provides lower- to middle-income households with as much as $1,000 per year.
"The cost of raising children has gone up dramatically, yet over the last several decades wages have largely stagnated," she said. "We're advocating strongly for the expansion of the child tax credit. We think it is critically important to help offer American families much needed relief ... to prioritize what's right for their families."
It is not clear how much Trump would like to raise the child tax credit by, however she said on Monday that it is important that it be refundable. She added that she liked the fact that the tax credit was not "prescriptive" and allows families to allocate the money as they see fit.
In the majority of the country child care is the single largest family expense, she added.
In addition to the child tax credit, Ivanka said a $500 caregiver credit and doubling the standard deduction would positively impact American families.
The tax bill is expected to be introduced into the House of Representatives by the Ways and Means Committee after Congress agrees on a final version of the budget resolution for fiscal year 2018. House sources told Fox News last week that GOP lawmakers in the chamber hope to advance the bill next month, before Thanksgiving. The Republican Party and the Trump administration maintain that tax reform will be completed before the end of the year.
Consistent with the administration's message on the tax effort, Ivanka said a "rising tide will lift all ships," but the priority remains on middle-income Americans.
"There are many elements of this tax plan that I think are squarely targeted at creating jobs in this country, creating growth in this country and offering relief to our middle-income families," she said.