Ivanka Trump heads to India to represent US at global business summit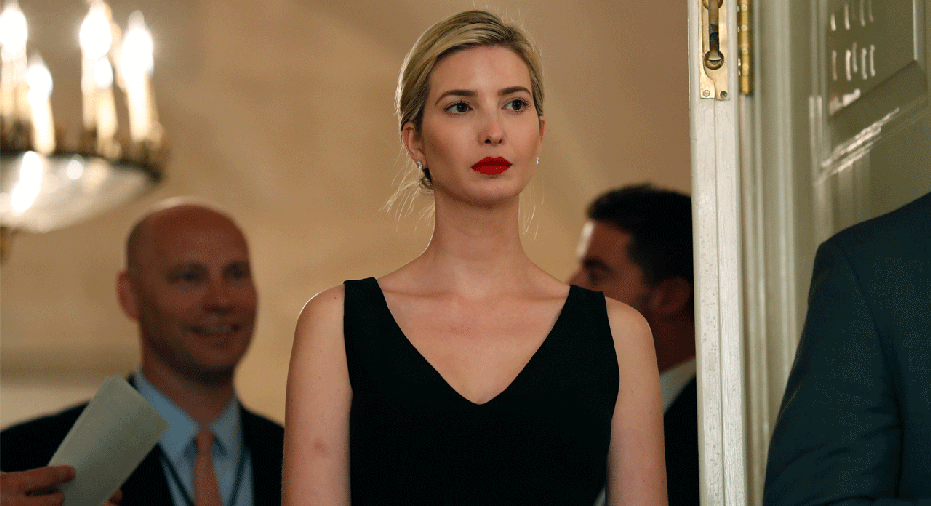 As President Donald Trump works with Congress to push his tax reform bill through, his daughter and special adviser Ivanka is headed to India to promote entrepreneurship among women.
India is hosting the eighth annual Global Entrepreneurship Summit (GES), and Ivanka is leading the U.S.'s delegation. The summit will focus on women's entrepreneurship and "prosperity for all" this year, and is expected to include discussions about how promoting women in the workplace could lead to higher overall economic growth.
In her role with the White House, Ivanka has pushed workforce development and innovation efforts in the U.S., alongside women and family rights. Her campaign to expand the childcare tax credit has been included in both the House and Senate tax reform proposals, and she has championed an initiative to introduce more young girls to the STEM (science, technology, engineering and math) fields.
Prime Minister Narendra Modi has been advertising Trump's presence at the summit for months. He will host a dinner at Hyderabad's Falaknuma Palace, which claims to be the largest dining hall in the world, for guests on Tuesday evening.
Earlier this year, President Trump met with Modi and the pair signed a $2 billion defense deal. Additionally, hordes of U.S. business heads visited with Modi as well, including Apple's (NASDAQ:AAPL) Tim Cook and Amazon's (NASDAQ:AMZN) Jeff Bezos, as India remains a prime market for expansion for many major U.S. companies.
According to multiple media reports, law enforcement officials in Hyderabad, India, the site of the summit, are working to round up and relocate the city's homeless ahead of the meeting, which is expected to feature 1,500 business leaders from 150 countries.
The summit is co-sponsored by both the U.S. and Indian governments.