Ivanka Trump: Apprenticeship could help fill 2M manufacturing jobs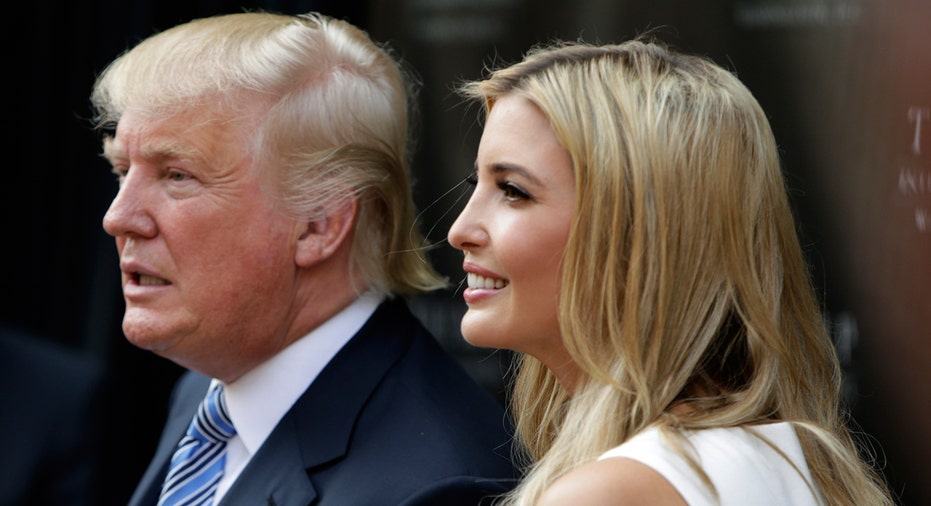 Ivanka Trump, the president's daughter and his special advisor, held a business roundtable Wednesday with a group of high-powered CEOs committed to improving the country's technical education programs.
One of the CEOs in attendance, Judith Marks of Siemens, said the meeting was "very positive" and helpful for both the businesses and the administration.
"The meetings have been helpful in both directions," Marks said during an interview with FOX Business. "We've been able to share what works and we've also been able to understand … where the administration [is coming from]."
This week, the White House will reveal its plan to expand apprenticeship programs in order to equip American workers with the skills required to fill 6 million job openings across the country.
"Workforce development is critical, the skills gap is real and I am inspired by the work each of you is doing," Trump said. "If we stay on current trajectory 2 million [manufacturing jobs] will remain unfilled … we're at a tipping point," Trump said.
Siemens, which has a renowned apprenticeship program in Germany and is expanding its education partnerships in the United States, relies on apprentices to meet employment requirements for different positions throughout the company.
"The apprentices get real time experience, they don't have debt because we actually pay their tuition … they get paid while they're working for us ... [and] they have a guaranteed job with us," Marks said.
Among the other executives in attendance Wednesday were Accenture (NYSE:ACN) CEO Julie Sweet, Amazon's (NASDAQ:AMZN) David Clark, Cigna (NYSE:CI) CEO David Cordani, CVS (NYSE:CVS) CEO Larry Merlo and Lockheed Martin (NYSE:LMT) CEO Marillyn Hewson.
Trump and her father visited a technical school in Wisconsin Monday night, where the president talked about a future where every high school offered apprenticeship programs. On Monday during a press conference, U.S. Labor Secretary Alexander Acosta said apprentices generally make more than four year college grads – with a starting salary of $60,000 – and that they are also in higher demand in the labor market, with nine out of ten enrollees having a job upon program completion. Apprentices also enter the job market without the crushing burden of student loan debt, Acosta said.
Next week Congress will vote on the Perkins Act, which would increase appropriations for career-technical education programs to $1.23 billion by 2022 and return oversight authority from federal to local officials. The bill has enjoyed the support of lawmakers from both sides of the aisle.
President Trump cancelled a speech he had scheduled to deliver at the Department of Labor Wednesday afternoon, where he was expected to sign an executive order that would reduce government oversight over apprenticeship programs, according to Politico.
Ivanka Trump offered her condolences to the victims of the Alexandria, Virginia shooting Wednesday, noting in challenging times it is important to "work together for our country."