It's No Joke; Donald Trump is a Nobel Peace Prize Nominee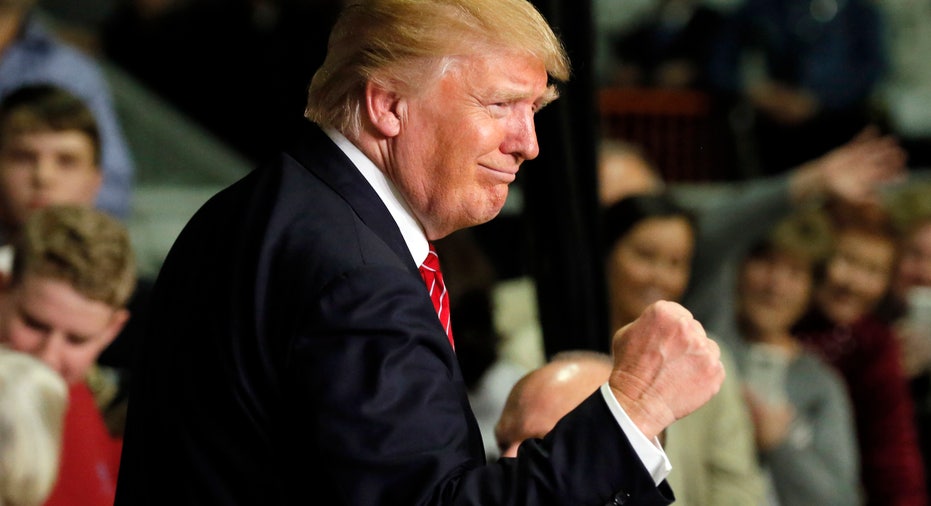 Billionaire businessman Donald Trump has something to boast about this week following his Iowa Caucus loss. Trump has been officially nominated for a Nobel Peace Prize, according to Kristian Berg Harpviken, Nobel watcher and director of the Peace Research Institute of Oslo.
Harpviken told FOXBusiness.com that he is "committed to not reveal the nominator's name" but can confirm Trump is on the 2016 nominee list which also includes Pope Francis, actress Susan Sarandon and NSA whistleblower Edward Snowden, among others.
Harpviken says the anonymous U.S. nominator selected the GOP frontrunner for "his vigorous peace through strength ideology, used as a threat weapon of deterrence against radical Islam, ISIS, nuclear Iran and Communist China."
Throughout his presidential campaign, Trump has vowed to "cut the heads off ISIS members" and suggested a ban for Muslims entering the U.S., which received international backlash.
The Norwegian Nobel Committee selects the Nobel Peace Prize Laureates, however a valid nomination is submitted by a person who meets one of the following criteria, according to the statutes of the Nobel Foundation:
Members of national assemblies and governments of states
Members of international courts
University rectors; professors of social sciences, history, philosophy, law and theology; directors of peace research institutes and foreign policy institutes
Persons who have been awarded the Nobel Peace Prize
Board members of organizations that have been awarded the Nobel Peace Prize
Active and former members of the Norwegian Nobel Committee
Former advisers to the Norwegian Nobel Committee
The mystery surrounding Trump's nomination won't become clear anytime soon as the names of the nominators and other details about nominations cannot be revealed until 50 years later. The winner of the 2016 Nobel Peace Prize will be announced in October.