Italian Yields Sent Higher After Bond Auction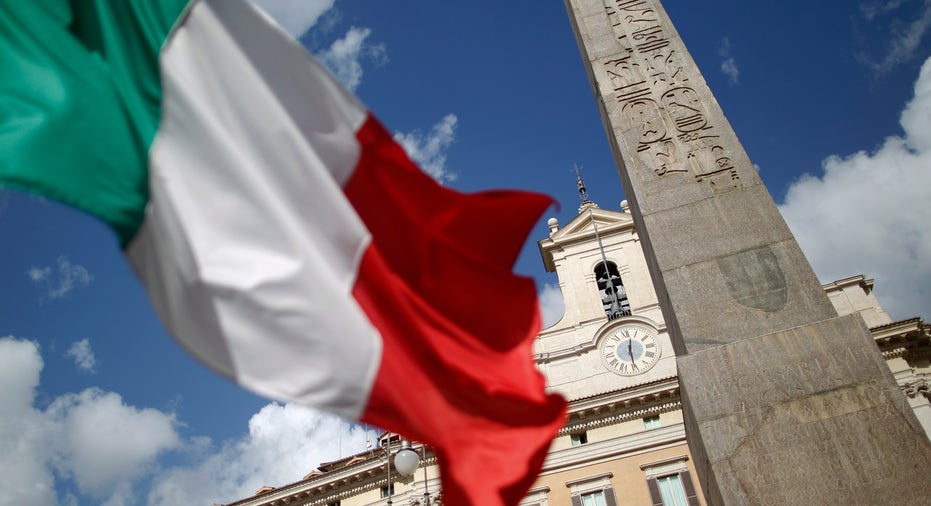 Italian government bond yields once again broke euro-era records Friday, a clear warning that the European debt crisis is showing no signs of abating.
Although the European Central Bank resumed its Italian bond-buying program, sovereign debt yields for the euro zone's third-largest economy soared. Italian ten-year notes climbed to 7.3%, well above the 7% threshold at which Portugal, Greece and Ireland sought bailouts. The yield on Italy's two-year note reached 7.7%, and five-year yields climbed to 7.8%.
Borrowing costs are at the center of the European debt crisis. Countries need to borrow to pay down and refinance their debts. If it becomes too expensive for them to borrow, the European financial system could freeze-up, much like what happened to the big U.S. banks in late 2008.
Consider that in October Italy paid a 3.5% rate on its six-month bonds, far less than Friday's yield of 6.5%. Still, the Italian treasury raised its targeted €10 billion, selling €8 billion, or $10.59 billion, of six-month treasury bills and €2 billion, or $2.65 billion, of 24-month zero-coupon bonds.
"While significant, it's just another milestone," said Guy LeBas, chief fixed-income strategist at Janney Montgomery Scott. "The mood isn't new. The fact that Italy can issue T-bills at any rate is an indication that the Italian government has time before seeking help outside the system."
But Italy must reverse course, LeBas said, otherwise risking its ability to borrow money. "No country growing at a rate of a developed nation can pay 7% rates," he added.
The ECB has not been deeply involved in buying notes from euro zone governments with extremely high debt, showing a reluctance to do more than provide short-term stability with periodic bond-buying programs.
The European Financial Stability Facility, unlike the ECB, is prepared to dedicate its resources to aiding European governments burdened by debt, although it could take time before the EFSF becomes a significant player.
"The EFSF is still too small to have an impact," LeBas said, "and the ECB has dedicated a very small portion of its resources."
With record-breaking yields already in place, investors may be hesitant to participate in next week's planned auction of Italian long-term notes. Italy expects to sell up to €8 billion in bonds, while Belgium, France and Spain also have auctions planned for next week.
A German bond auction nearly failed earlier this week, while progress in Europe continued to stall as leaders have failed to move toward implementing measures to resolve the debt crisis there.
In Italy, a new government led by economist and current Prime Minister Mario Monti took power last week. Italian leaders say they are working to implement reforms that can turn around the struggling economy and increasing debt.
"Having an economist in charge is never a good thing," LeBas said. "In all seriousness, the new government is still in the formation stage. I don't believe it really matters who the leader is, as opposed to maybe two or three years ago."