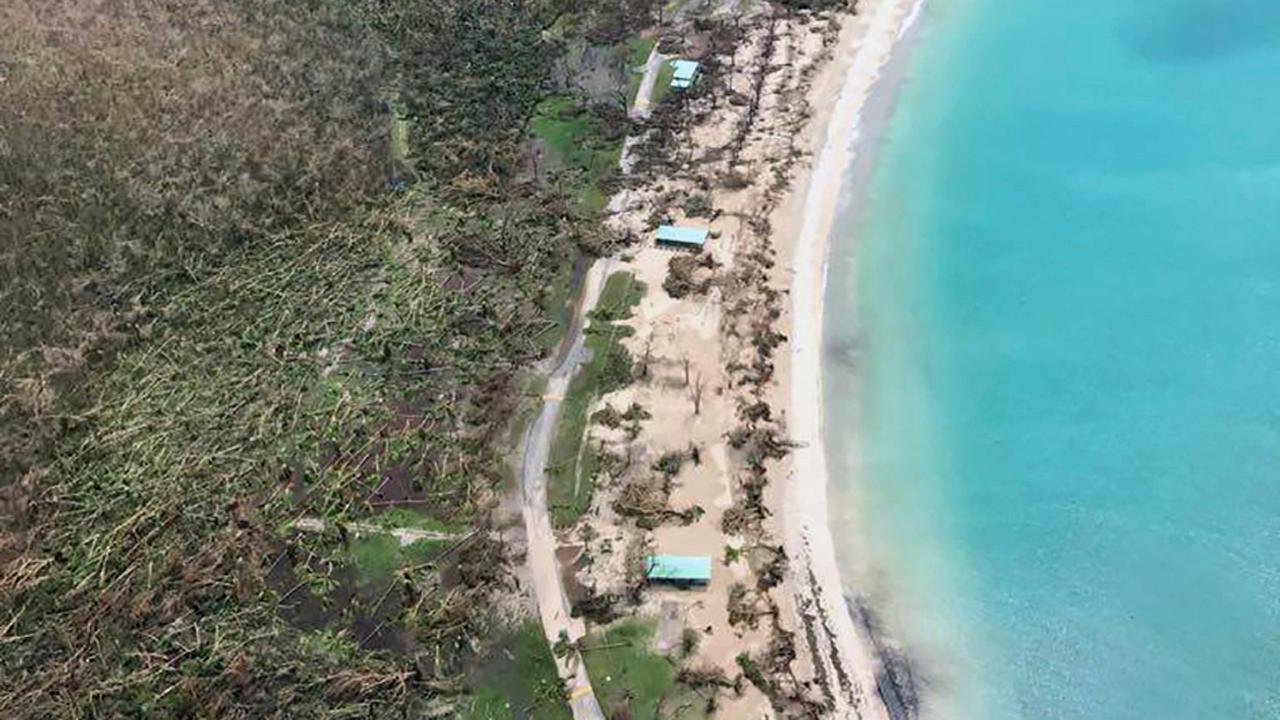 St. Thomas native Mike La Place on Tuesday said the destruction Hurricane Irma left behind made the tropical island look like a mixture of a terrorist attack and the "Walking Dead."
"It's like a mixture between a terrorist attack and the "Walking Dead," La Place told FOX Business' Melissa Francis on "After the Bell."
"They evacuated everyone out of the hospital because the hospital is pretty much gone. There is looting going on. The post offices are destroyed, a lot of schools are destroyed. The supermarkets are damaged and destroyed. Most of the gas stations have been destroyed."
Hurricane Irma was a Category 5 storm when it ravaged through the Caribbean, before being downgraded to a Category 4 storm as it made landfall in the Florida Keys on Sunday.
La Place said President Donald Trump is the only one doing anything to help the people on the island.
More from FOXBusiness.com
"He's actually deploying forces here, there's a [U.S.] Navy ship that we can see outside that's acting like a temporary hospital. The local government is not doing a thing," he said.