Infrastructure Industry Braces For Business Boom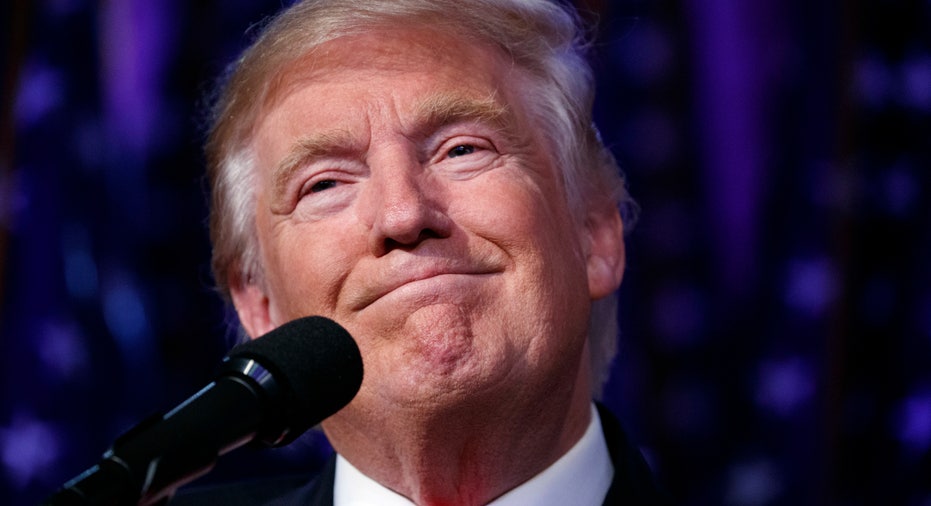 Industry leaders in the infrastructure sector are rallied around Donald Trump on Wednesday, hours after the president-elect's stunning victory over Democratic challenger Hillary Clinton.
After Election Day volatility that drove Dow futures down more than 800 points overnight, the market rallied on Wednesday to close near a record high. Trump's victory caused stock prices to soar for several engineering companies, construction firms and heavy machinery manufacturers, including Vulcan Materials Company, (NYSE:VMC), Jacobs Engineering Group (NYSE:JEC) and Caterpiller Inc. (NYSE:CAT).
"As a business leader, Mr. Trump understands many of the economic challenges facing this country. As such, we hope he will move quickly on issues such as comprehensive tax reform that reduces the corporate rate, a review and reform of the broken regulatory system and an embracement of fair and open trade," said Edward R. Hamberger, president and CEO of the Association of American Railroads, which represents private freight rail operators.
"These policies, as well as the steady presence of America's privately-owned freight rail network, are critical to enacting much of Mr. Trump's agenda, including public infrastructure," Hamberger added.
Trump's campaign commitment to roll back business regulations and reform the corporate tax code fueled the stock surge, but his promise to pour hundreds of millions of dollars into American infrastructure is key to the lobbyist groups that represent rail operators and civil engineers. Trump has vowed to "at least double" Clinton's $500 million infrastructure package, relying on incentivized private investors to remake America's roads, bridges, airports and rail system.
Trump's plan will provide tax credits to private firms that invest in the public infrastructure. Wilbur Ross, who crafted the strategy alongside Peter Navarro, told FOX Business Network last month that the plan would boost the country's GDP and create about one million new jobs.
In a 2015 report, the American Society of Civil Engineers projected that a failure to increase infrastructure spending would negatively impact the American economy to the tune of 2.5 million jobs and $3.9 trillion toward the GDP by 2025. The organization's most recent "report card," released in 2013, gave American infrastructure a grade of "D" across 16 categories.