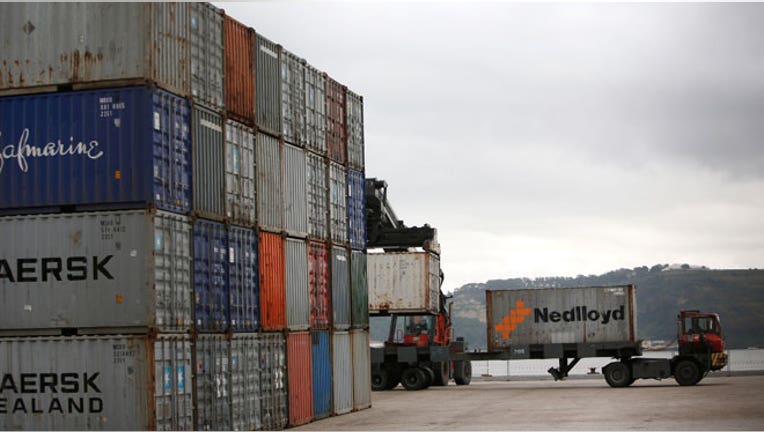 U.S. import prices fell in March as weak petroleum costs offset a spike in food prices, according to a government report on Thursday that pointed to benign inflation pressures.
Import prices slipped 0.5 percent last month, the Labor Department said. February's data was revised to show a 0.6% rise instead of the previously reported 1.1% increase.
Economists polled by Reuters had expected prices to fall 0.5% last month. In the 12 months to February, import prices dropped 2.7%.
Stripping out petroleum, import prices dipped 0.1%, reflecting a strengthening in the inflation adjusted trade-weighted dollar index during the month.
The tame inflation environment should allow the Federal Reserve to stay on its ultra-easy monetary policy course as it tries to nurse the economy back to health.
Minutes of the March 19-20 meeting released on Wednesday showed the U.S. central bank was moving closer to ending its monthly $85 billion purchases of mortgage and Treasury bonds that are intended to keep rates low and spur faster job growth.
Last month, imported petroleum prices fell 1.9% after rising 3.0% in February. Imported food prices jumped 1.3% after rising 1.2% the prior month.
Elsewhere, imported capital goods prices fell 0.1% after being flat in February.
The Labor Department report also showed export prices fell 0.4% last month. Export prices had increased 0.7% in February.
Export prices were last month weighed down by declines in prices for industrial supplies and materials. Prices for nonagricultural industrial supplies and materials also fell as did prices for consumer goods excluding automobiles.