IMF's Lagarde Sees U.S. Growth Amid Global Woes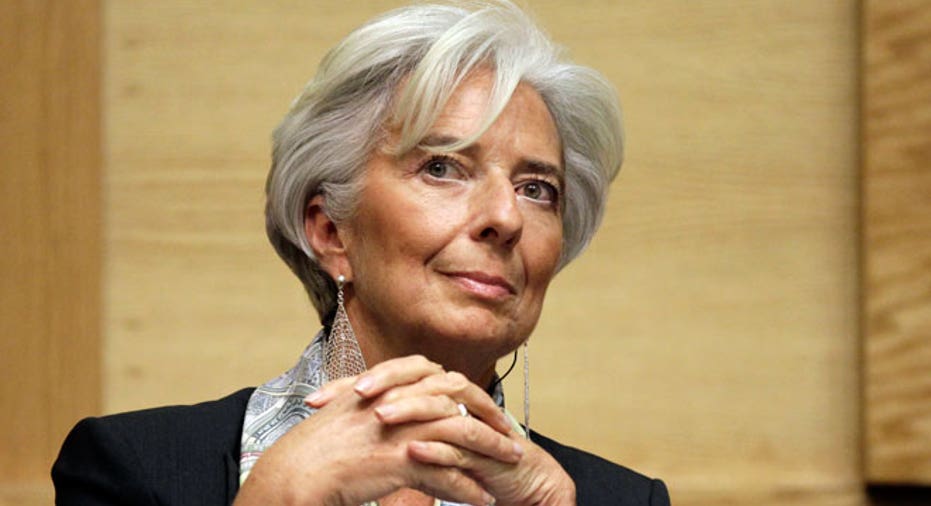 International Monetary Fund Managing Director Christine Lagarde on Thursday offered an optimistic forecast for U.S. economic growth in 2015, citing cheaper energy prices, higher household spending and continued low interest rates.
The rest of the world is another story, however, Lagarde said in prepared remarks for a speech in Washington, D.C., and the solution, according to Lagarde, is more government stimulus.
Central banks should maintain and in some cases accelerate their accommodative policies, she said, while governments should initiate programs such as infrastructure spending that create jobs and boost the economy.
Lagarde said governments also need to step up structural economic reforms that would prevent another financial catastrophe similar to the credit crisis in 2008.
The IMF is scheduled to release its latest economic forecast next week.
"The oil price and U.S. growth are not a cure for deep-seated weaknesses elsewhere," Lagarde said. "Too many countries are still weighed down by the legacies of the financial crisis, including high debt and high unemployment. Too many companies and households keep cutting back on investment and consumption today because they are concerned about low growth in the future."
Lagarde said the U.S. is the only major economy that is likely to buck the trend of low growth this year, as other countries are being held back "mainly by lackluster investment."
"A promising recovery continues in the UK, but growth remains very low in the Euro Area and Japan. And emerging economies, led by China, are slowing down, relatively speaking," she said.
The U.S. economy did well in 2014 and the momentum should continue into 2015, she said, primarily as a result of "robust household spending" brought about by cheaper energy prices and a strengthening job market.
Meanwhile, the Federal Reserve has repeatedly reaffirmed its commitment to keeping interest rates at their current near-zero range until the economic data justifies a rate hike.
"U.S. unemployment continues to decline; cheaper oil is boosting real incomes and consumer sentiment; and there is continued support from accommodative monetary policy," she said.
However, despite the good news in the U.S. the global recovery still faces a "very strong headwind."
Lagarde recommends more stimulus: "Broadly speaking, accommodative monetary policies remain essential. Fiscal adjustment must be as growth and job-friendly as possible. And above all, policymakers need to finally step up structural reforms. This economic mantra – support demand, growth, and structural reforms – is not new, but now takes on increased urgency."