Illinois sinks deeper into financial crisis as Medicaid talks fail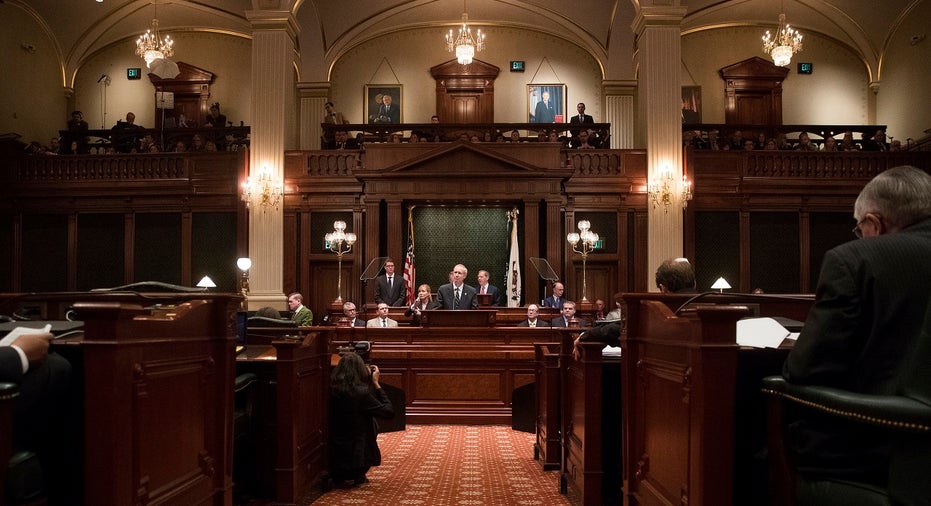 As the financial situation in Illinois spirals, negotiations to increase spending on backlogs of Medicaid payments failed this week, which could prompt a court to order the state to pay costly monthly installments to health care providers.
The deadline to reach an agreement on Illinois' Medicaid payments was pushed back last week, and without an agreement as of Tuesday, a court could order the state to pay as much as $1 billion per month toward health care for those covered under the program, according to court filings. That order may cause massive problems in the state, which is on the verge of entering another fiscal year without a budget. If a new budget is not approved by Saturday, the state could be forced to allocate resources away from other spending programs in order to meet the Medicaid quota.
The two sides are scheduled to appear before a judge Wednesday.
Illinois owes Medicaid providers $3 billion for care provided to more than 3 million people —  a small sum compared to the state's total unpaid bill of $15 billion, or 40 percent of its operating budget. After failing to pass a spending bill for two straight fiscal years, the state has been functioning on appropriations since 2015.
Failure to strike a budget agreement by the end of the state legislature's annual session on May 31 resulted in a critical credit downgrade for the country's fifth largest state to Baa3, the lowest of any state and only one level above non-investment grade — also known as junk. Illinois has received 8 downgrades in as many years and most states are rated at least 8 levels higher, according to Moody's.
Additionally, the state currently has more than $250 billion in unfunded pension obligations, annual payments of which could be cut if a deal isn't struck — a scenario that Moody's warned would be a negative credit event for bondholders.
Illinois' Republican Gov. Bruce Rauner ordered the legislature into a special session that began last Wednesday and will take place over the course of 10 days. The impasse between the Democratic-controlled legislature and the Republican governor has paralyzed the state so severely that Gov. Rauner even compared Illinois to a "banana republic" earlier this month because it cannot manage its finances.