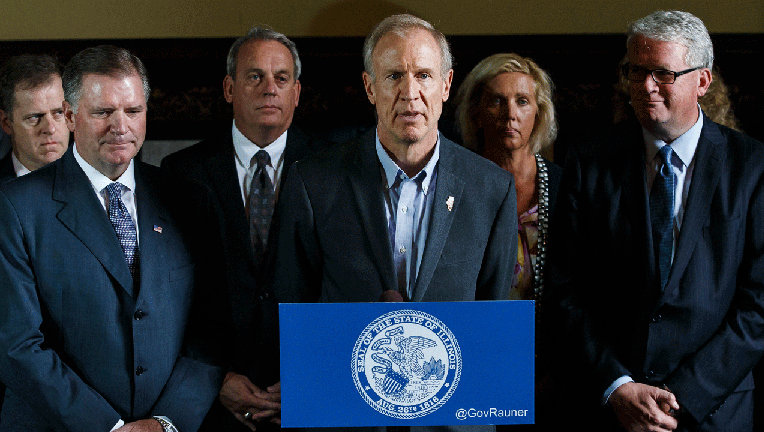 Illinois Governor Bruce Rauner said on Thursday the state will sell $6 billion of bonds to reduce an unpaid bill pile that ballooned to more than $15 billion during an unprecedented two-year budget impasse.
The Democratic-controlled legislature included the general obligation bond authorization in the fiscal 2018 budget it enacted in July over the Republican governor's vetoes.
But Rauner last month expressed reluctance to tap that authorization despite a push from Illinois Comptroller Susana Mendoza, who contended the move was more cost-effective than continuing to accrue late bill payment penalties of as much as 12 percent a year.
Acknowledging that the state has been borrowing from its vendors and service providers, the governor said in a statement he will use the bonding authority "because it's better to have Wall Street carry our debt than Main Street Illinois."
He added that lawmakers failed to account for additional debt service costs for the new bonds and that his office was looking at spending cuts to make room for annual principal payments of $500 million plus interest.
More from FOXBusiness.com...
The authorization limits the bonds' maturity to 12 years and requires their issuance by Dec. 31.
The structure and timing of the bond issuance is being evaluated, according to Jason Schaumburg, a Rauner spokesman.
Last month, S&P Global Ratings said the bond sale could help protect Illinois' BBB-minus credit rating from a downgrade to junk.
(Reporting by Karen Pierog; Editing by Matthew Lewis)