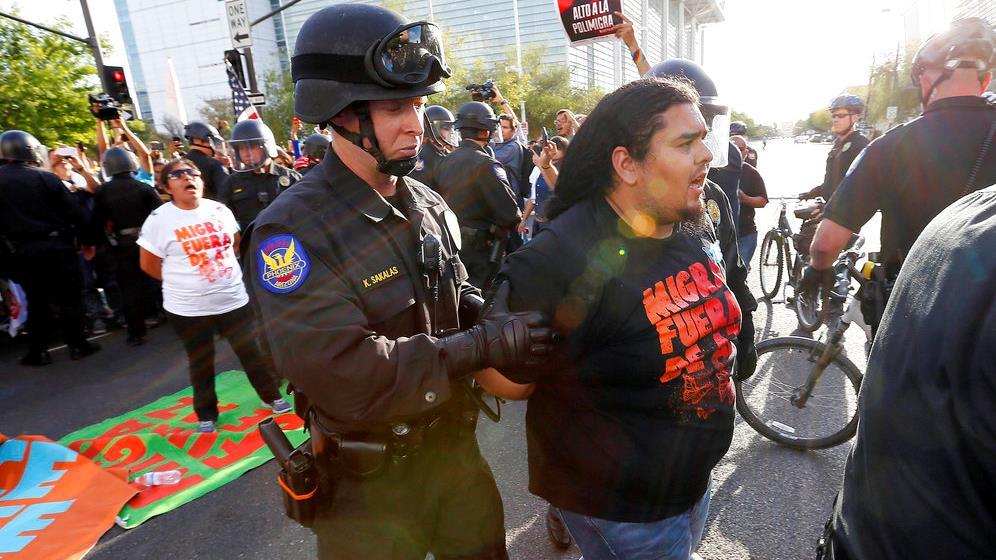 ICE Acting Director Thomas Homan on Tuesday said the agency will be left with no option but to enforce the laws Congress enacted in the "sanctuary state" of California.
"We are going to enforce the laws. We are not going to be bullied [into] not enforcing the laws. We are doing our jobs. We [are] doing our sworn duties to enforce the laws of this country and help protect this country," Homan told FOX Business' Stuart Varney.
On Thursday, California Gov. Jerry Brown (D) signed legislation making the Golden State a sanctuary for immigrants, limiting state and local law enforcement cooperation with federal immigration authorities.
The so-called "sanctuary state" bill counters President Trump's hard line approach on immigration enforcement. Democrat Congressman Luis Gutierrez of Illinois criticized Trump's wish list on immigration calling the administration's policy an "extension of the white supremacist agenda."
"It's an extension of the white supremacist agenda – what they want to do is criminalize and delegitimize Latinos," Gutierrez said in an interview on Sunday.
Homan called Rep. Gutierrez' statement "irresponsible" and said ICE officers are enforcing the laws that Congress enacted.
"I got 20,000 American patriots that serve their country every day, strap a gun to their hip, [and] leave the safety and well-being of their homes and their families to protect this nation. Shame on him," he said.
The ICE Acting Director said his officers will be forced to go into illegal immigrant communities to arrest criminal offenders which will force additional arrests of illegal immigrants and further hurt the community.