How to Infiltrate the 'Underground Economy' of MS-13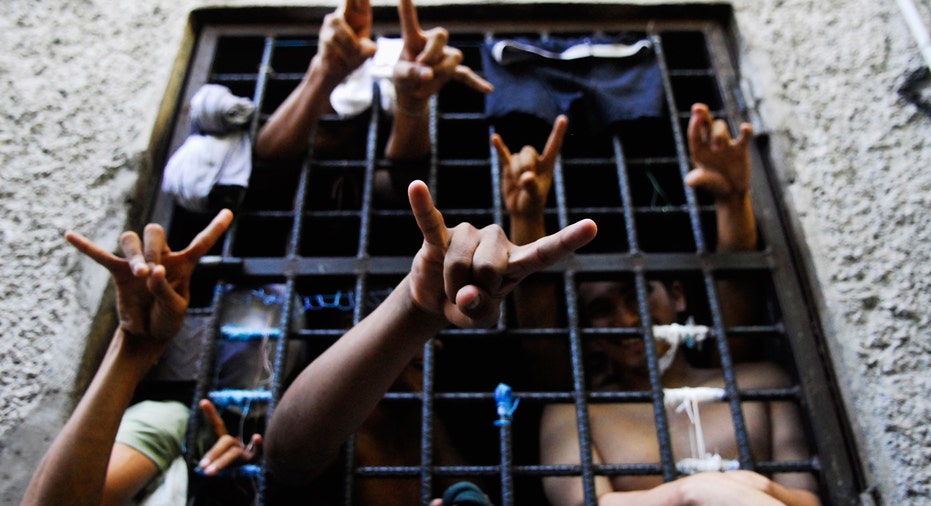 The Trump administration has named a discernible enemy in its war on gangs and criminal cartels: the infamous and strengthening MS-13, known for its violence and brutality.
MS-13 is on one of its most deadly tears through Long Island, New York since it took root there 20-30 years ago, linked to at least eleven murders in the region since mid-2016, according to the Associated Press. Most recently the gang is believed to be connected to four brutal killings in Central Islip, N.Y. last month.
Despite the administration's promised crackdown, security experts warn it won't be easy infiltrating what has become an underground economy fueled by illegal immigration. The gang abuses the unaccompanied refugee minors program (URM), which allows immigrant children to come into the country and settle with sponsors, to both shuttle in and recruit members.
"The unaccompanied minors come across the border, they're detained and sponsors are found for them across the country, usually if they are from El Salvador in an El Salvadorian community, which we have in Brentwood, Long Island. And the unaccompanied minors aren't vetted, the homes are vetted, but some of those homes, there are MS-13 members living there," Suffolk County police sheriff Vincent DeMarco said Monday during an interview with FOX Business.
Between October and February 31,407 unaccompanied minors were released to sponsors in the United States, according to the Office of Refugee Resettlement. In some cases, members are recruited before they even enter the United States, Michael Balboni, founder of securities firm Redland Strategies and former homeland security advisor for New York State, told FOX Business.
MS-13 is not a particularly well-funded organization and it traditionally resorts to theft, human trafficking, sex trafficking, selling drugs and extortion for financing, as reported by FOX Business. However, on Long Island it has "fostered this underground economy that [for 20-30 years] we haven't been able to reach," Balboni said, noting that challenge extends nationwide.
MS-13 is remarkable in the sense that it has been "an incredibly persistent problem" over the years throughout the parts of the country where it has a robust presence, Balboni said.
Law enforcement officials have had trouble cracking down on this gang in particular because of its unique organizational structure.
"MS-13 works in cliques — they're not like the Gambino crime organization where they have regional reach … Which is what makes them harder to get, because they're not coordinated," Balboni said. Traditional measures — including the use of informants, undercover agents and surveillance — haven't been successful, he added.
The gang, started by Central American immigrants in Los Angeles in the 1980s, is known for its ruthless and violent tactics. Most of the founding members were from El Salvador and fled to the U.S. during the country's civil war that lasted 12 years, from 1980-92. Since then the gang's membership has ballooned to at least 10,000 members in the United States and more than 30,000 worldwide, according to the FBI and Treasury Department.
MS-13 may feel more of the Trump administration's ire as officials look to infiltrate its underground economy.
President Trump addressed the gang by name during his speech at the NRA Friday, where he pledged to protect "the freedoms of law abiding citizens."
"We are going after the criminal gangs and cartels that prey on our innocent citizens, and we are really going after them," Trump said.
On the same day, Attorney General Jeff Sessions visited Central Islip, N.Y., the sight of MS-13's latest murder spree.
"I have a message for the gangs that target our young people: We are targeting you and we are coming after you," Sessions said during a news conference Friday.
When it comes to action, the Trump administration might have the right idea targeting illegal immigration, experts say.
Sheriff DeMarco said Monday he would like to see the federal government "attack the economy" of MS-13, which he said thrives because "the border is open."
Balboni said in order to combat the growth of MS-13 law enforcement needs to spend more on joint gang task forces and revamp the immigration loophole that allows members to come here unvetted.