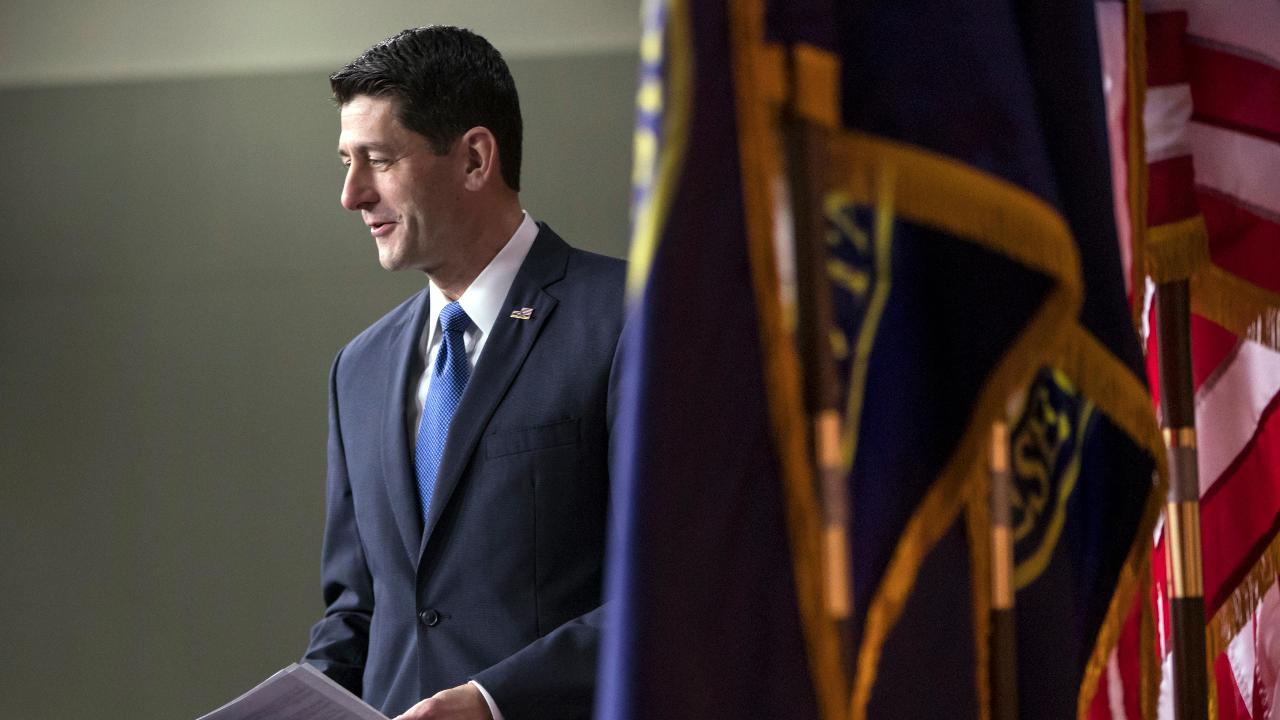 House Speaker Paul Ryan will not seek re-election in the midterm elections, the Wisconsin lawmaker announced Wednesday.
Ryan, who was first elected to the House in 1999 and has served as House speaker since October 2015, and other Republicans face fierce competition among Democratic challengers in this year's midterm elections, and risk losing the majority of seats in Congress.
"He will serve out his full term, run through the tape, and then retire in January. After nearly twenty years in the House, the speaker is proud of all that has been accomplished and is ready to devote more of his time to being a husband and a father," a spokesperson for Ryan said in a statement.
Rumors of Ryan's pending announcement have been swirling for months. Friends of the 48-year-old former vice presidential candidate said after passing his "longtime dream" of tax reform last December, he was ready to step down partly due to President Donald Trump, according to Axios, which first reported the news.
Two likely replacements include House Majority Leader Kevin McCarthy, R-Calif., and Majority Whip Steve Scalise, R-La.
Following Ryan's announcement, the president praised the Speaker on Twitter for his congressional service.
"Speaker Paul Ryan is a truly good man, and while he will not be seeking re-election, he will leave a legacy of achievement that nobody can question. We are with you Paul!" Trump wrote.
Fox News' John Roberts and Chad Pergram contributed to this report.