House Passes Speaker Boehner's Debt Bill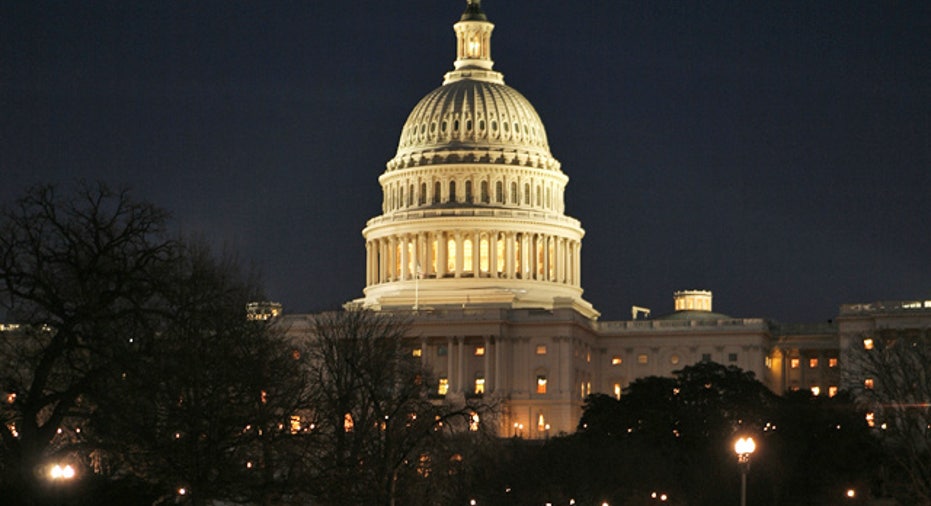 The House approved a Republican plan to cut the budget deficit on Friday that is doomed to defeat in the Senate but which could pave the way for a bipartisan compromise to avert a U.S. debt default.
With time running short ahead of a Tuesday deadline, Republicans pushed their deficit-cutting plan through by a vote of 218-to-210 after the leadership reworked the bill to win over anti-tax conservatives in their ranks.
The Republican legislation, sharply criticized by President Barack Obama, faces certain death in the Democratic-controlled Senate, where all Democrats have vowed to vote against it later on Friday.
But the passage of the bill breaks weeks of political inertia and opens the door to talks on a compromise that could pass Congress before Tuesday, after which the government says it will be unable to pay all of its bills without a deal.
If a compromise is worked out, a final vote in the Senate could take place as early as Monday or by midday on Tuesday, a Senate Democratic aide told Reuters.
The delays make it impossible for Congress to strike a deal and send it Obama's desk until the 11th hour, injecting a dangerous level of uncertainty into already rattled financial markets. A late deal also raises the prospect that the United States will lose its top-notch AAA credit rating.
House Speaker John Boehner's failure on Thursday to quell a rebellion among conservatives in his party and bring his proposal to a vote exposed a rift in the Republican Party that complicated efforts to reach a compromise.
The revised Republican plan passed Friday includes tougher requirements on Congress to pass a balanced budget amendment to the Constitution and send it to the states for ratification, a long-time core demand of conservative Republicans who say it is the only way to control spending.
The two-step plan would cut spending initially by about by about $900 billion and lift the debt ceiling only enough to last a few months.
Top Senate Democrat Harry Reid has said a short-term solution is unacceptable and is pushing his own bill that would cut $2.2 trillion in spending over 10 years.
Reid's plan is expected to be amended to make it more palatable to moderate Republicans in the House, and with Democratic votes offset the inevitable loss of support from anti-tax Tea Party-aligned Republicans.
(Reporting by Andy Sullivan, Kim Dixon, Rachelle Younglai, Donna Smith, Lily Kuo, Richard Cowan, Laura MacInnis, and Tabassum Zakaria in Washington and Karen Brettell in New York; Writing by Steve Holland and Stuart Grudgings)