Hosting the Convention: Is It Worth It for Host Cities?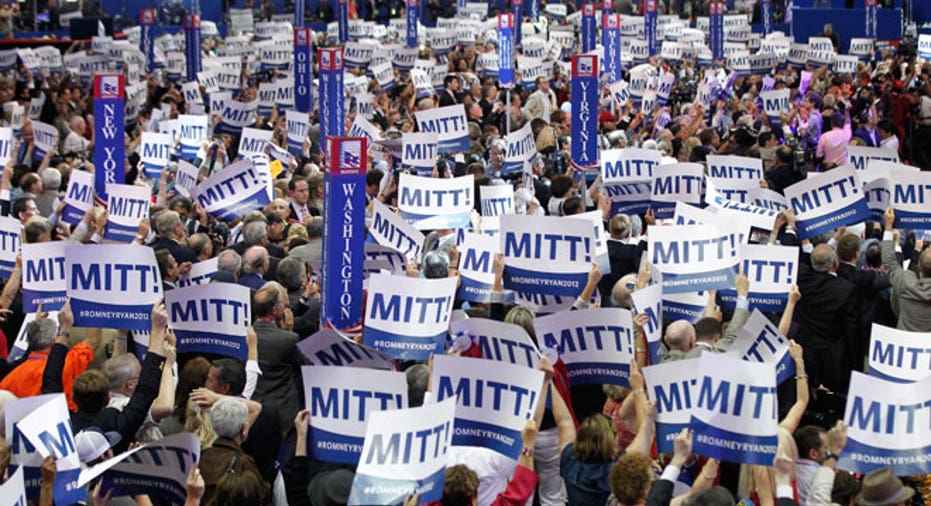 Mark Mazur beefed up his payroll in the last two months to complete the monumental task of wiring the Tampa Bay Forum for an estimated 55,000 Republican guests. More than 500 miles away, Jill Marcus has also been boosting staff -- and hours in the kitchen -- to meet the demands of feeding more than 15,000 people at a time when the Democrats roll in.
Presidential conventions may have lost their political importance and sway since their creation in 1832, having evolved into a multi-day infomercial for the political parties, but the economic impact they bring to the host cities can be huge.
Often referred to as the Super Bowl of the political world, recent reports estimate the Republican National Convention could bring Tampa Bay's economy as much as $173 million, while $134 million could be coming to Charlotte from the Democratic National Convention.
"This is far bigger than the Super Bowl," says Mazur. "The game is one, three-hour event -- this is an all-day, four-day event with continuous media coverage."
His company was hired to do the temporary wiring for the Super Bowl in Tampa in 2009, and he didn't have to hire any additional workers to complete the job. For the RNC, which he started pursuing more than two years ago and for which he signed the contract in June, he is in charge of providing temporary voice, data and power at the convention. He has had to add 40 more workers, representing an additional 2,000 more hours a week for eight weeks.
"Long term, we hope to maintain the added workers and expand and keep the company moving. There's a domino effect when you hire this many workers; they have families that now have jobs and insurance," he says. Mazur hires all of his workers from a local union that offers varied levels of benefits packages.
Marcus, meanwhile, registered to be a vendor at the DNC more than six months ago and learned earlier this summer that she was selected to cater events throughout Charlotte during the convention. She started the business out of her home with a business partner 23 years ago, and has since expanded to a restaurant group with 74 full-time employees and 150 part-time workers. She has to bring on another 200 part-timers to meet demand.
She's been working with vendors to make sure they will have enough supplies to meet her menu requirements for the week, which include more than 780 pounds of cheese, 1,198 pounds of pork barbecue and 1,280 macaroni and cheese pops.
Businesses working directly in the preparation and execution of the multi-day political fests can generate hefty revenue. In fact, Marcus says she expects to bring in more than $1 million in the first week of August during the DNC.
While both parties tout the economic windfall their events bring to host cities, Philip Porter, economics professor at the University of South Florida, argues the direct economic impact is far less than promised.
"Look at the number the RNC put on Tampa; we don't sell airline tickets, we don't sell hotel rooms -- those are international companies," he points out. The baggage-claim workers and the housekeepers will see some benefit, but the overall economic impact to the area is "far less" than what's often projected.
Porter, who has been studying the economics of large events for several years, says the local economy rarely benefits from the productions.
"The tourist influx isn't buying directly what Tampa is selling. They aren't going fishing or buying phosphorus from our mines."
He also adds that many businesses that would be involved in direct selling are actually forced to close down because of security or traffic issues.
"My tax man had to shut down his business and will lose any money he would have been able to generate," Porter says.
The Charlotte Regional Visitors Authority has estimated 75,000 hotel rooms will be filled, which could mean $75.4 million in direct spending, and is expecting at least the $134 million in new spending the 2008 DNC convention brought to host city Denver.
But it's not just the direct spending that excites city officials. Charlotte Chamber of Commerce CEO and President Bob Morgan says he is targeting companies that will have a presence at the convention to show them how business-friendly the area is, and to lure them to relocate their headquarters or open a facility.
"If they are considering the Southeast, we want them to come here to Charlotte," he says.
He declined to identify the companies on his list, but argues "if you can host the DNC you can host any other business or convention."