High-tax Connecticut fails to pass budget as fiscal situation worsens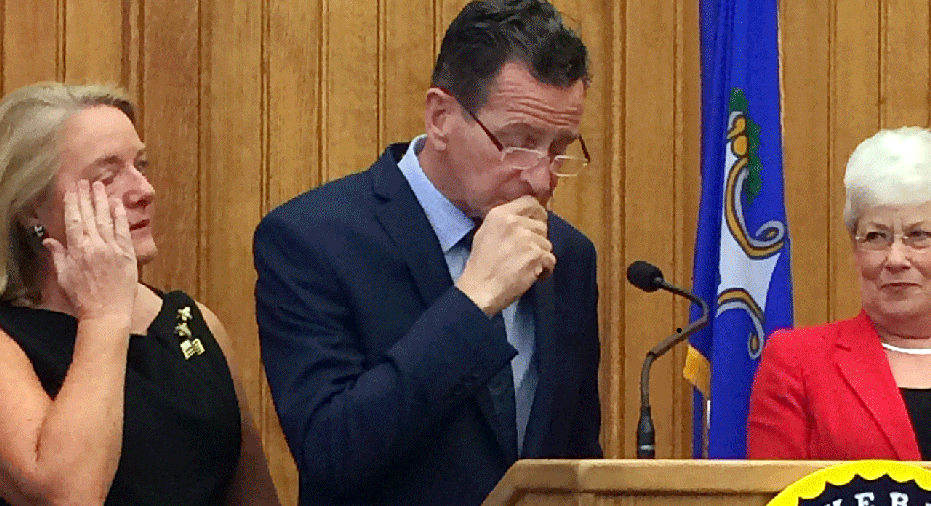 While Illinois took a preliminary step toward ending its two-year budget stalemate Friday, the nation's wealthiest state, Connecticut, failed to reach a resolution on a spending bill before the start of the new fiscal year.
Instead, Gov. Dannel Malloy (D-Conn.) will assume control over the state's finances through an emergency executive order Friday, in order to continue appropriations until lawmakers reconcile their differences and agree on an actual budget.
"This is a regrettable path, and one that I worked very hard to avoid. The executive order offers me less ability to avoid very deep cuts that will have a very real impact on our state and its citizens," Malloy said Friday. "State leaders have a lot of very tough work ahead. And the cuts in state services that will take effect at midnight tonight will not be painless on the people of Connecticut."
The fiscal impasse comes as the state descends into economic turmoil.
Despite having a per capita personal income that is more than 143% of the national average—according to Moody's— the state's economy continues to lag behind others. Revenue shortfalls in the state register around $450 million for the current fiscal year alone, while estimated deficit totals are projected to clock in near $5 billion for the 2018 and 2019 fiscal years combined, according to The Connecticut Business & Industry Association. Debt outstanding levels and unfunded pension liabilities relative to revenues are among the highest of any state in the country, Moody's Investors Service said in May.
Additionally Connecticut has yet to recover many of the jobs it lost during the financial crisis, according to Moody's, and, as previously reported by FOX Business, income-tax collections are projected to fall in fiscal year 2017 for the first time since the recession.
The three major rating firms have downgraded the state's credit rating in response to the ongoing budget crisis. In its most recent downgrade, which landed Connecticut with the third-lowest rating out of every state behind only New Jersey and Illinois. Moody's said "the downgrades reflect continuing erosion of Connecticut's finances, evidenced by the pending elimination of its rainy day fund, growing budget gaps and rising debt levels."
Connecticut's financial despair comes despite the state government's approval of one of its largest tax rate increases ever in 2015, which has had a negative impact on some business investment.
Connecticut will lose revenue from two big companies in the coming years, as both General Electric (NYSE:GE) and Aetna (NYSE:AET) will move their headquarters out of the state. In 2015, GE, Aetna and Travelers (NYSE:TRV) wrote a letter to Gov. Malloy saying they were considering "whether it makes any sense" to remain in the state in light of the massive tax hike approved that year.