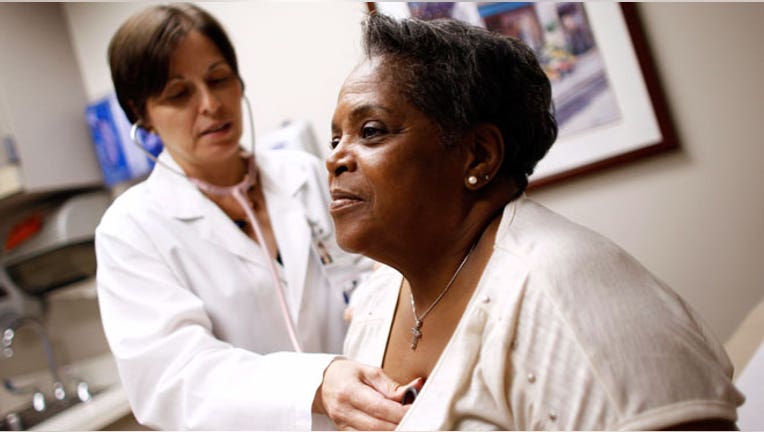 If you're a nurse practitioner, architect or can work a retail floor you are in luck. These pockets of the U.S. economy are hiring despite a weaker than expected March jobs report which showed U.S. employers added 126,000 workers, less than the prior month's whopping 264,000 gain, according to the U.S. Bureau of Labor Statistics.
Healthcare is very hot, especially ambulatory care which added 19,000 jobs last month. These jobs might include those who are trained to provide medical assistance at an outpatient clinic, or medical consultations via the telephone. Companies such as CVS (NYSE:CVS) and Walgreens (NYSE:WAG) have stepped up offerings at walk-in clinics which are often staffed with board certified nurse practitioners and physician assistants. Healthcare has added 363,000 jobs over the past twelve months and continues to be one of the fastest growing industries in the U.S.
Retailers such as Home Depot (NYSE:HD) might be looking for you. The overall retail industry added 26,000 workers with most of the gains coming from general merchandise. Earlier this year, the world's largest home improvement retailer said it is looking for 80,000 workers to combat the busy spring selling season. Rival Lowe's (NYSE:LOW) plans to hire approximately 30,000 seasonal employees.
Architects, engineers and IT jobs fueled job growth for professional and business services which added a total of 40,000 workers.
Hiring slowed in food services and watering holes during the month to 9,000 after a notable gain of 66,000 in February. However, some of these workers will be getting paid more. Earlier this week, McDonald's (NYSE:MCD) said it would hike wages by $1 dollar over the locally mandated minimum wage and by 2016 the company says the average hourly rate at company-owned stores will exceed $10.
The sector has also been hot for investors. Shake Shack (NYSE:SHAK) raised more than $100 million in its initial public offering earlier this year. While stocks including Starbucks (NYSE:SBUX) and Chipotle Mexican Grill (NYSE:CMG) are hovering near record highs.