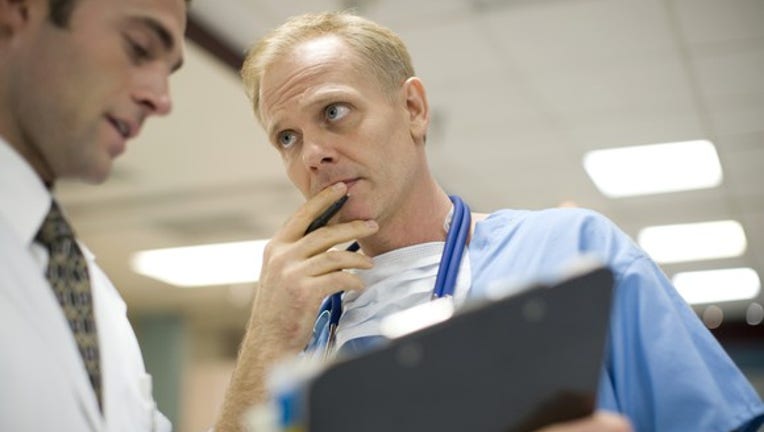 Policy uncertainty regarding the future of U.S. health care is causing health insurers to request double-digit premium increases for 2018, a new study shows.
The analysis released Thursday by the Kaiser Family Foundation found that mixed signals from President Donald Trump have created uncertainty "far outside the norm" and led insurers to seek higher premium increases for 2018 than would otherwise have been the case.
Republicans in Congress have not delivered on their promise to repeal and replace the Obama-era Affordable Care Act. Trump is insisting that lawmakers try again and that the health overhaul is collapsing. At the same time, he's threatened to stop billions of dollars in payments to insurers. Some Republicans are considering fallback measures to stabilize markets.
Kaiser researchers looked at proposed premiums for a benchmark silver plan across major metropolitan areas in 20 states and Washington, D.C. Overall, they found that 15 of those cities will see increases of 10 percent or more next year.
The highest is a 49% jump in Wilmington, Delaware. The only decline: a 5% reduction in Providence, Rhode Island.
About 10 million people who buy policies through HealthCare.gov and state-run markets are potentially affected, as are 5 million to 7 million more who purchase individual policies on their own.
On top of that, researchers found that mixed signals from the administration account for some of the higher charges. Those could increase before enrollment starts Nov. 1.
"The vast majority of companies in states with detailed rate filings have included some language around the uncertainty, so it is likely that more companies will revise their premiums to reflect uncertainty in the absence of clear answers from Congress or the administration," the report said. Once premiums are set, they're generally in place for a whole year.
Insurers that assumed that Trump would make good on his threat to stop billions in payments to subsidize copayments and deductibles requested additional premium increases ranging from 2 percent to 23 percent, the report found.
Insurers that assumed the IRS under Trump would not enforce unpopular fines on people who remain uninsured requested additional premium increases ranging from 1.2 percent to 20 percent.
"In many cases that means insurers are adding double-digit premium increases on top of what they otherwise would have requested," said Cynthia Cox, a co-author of the Kaiser report. "In many cases, what we are seeing is an additional increase due to the political uncertainty."
One primary area of concern for health insurers is whether the White House will continue funding for cost-sharing reduction subsidies, or reimbursements for discounted care provided to low-income individuals. One of the nation's largest health insurers, Anthem (NYSE:ANTM), recently announced its withdrawal from the ObamaCare marketplace in Nevada and reduced participation in Georgia largely due to uncertainty over continued funding of these Affordable Care Act subsidies.
Insurers have asked the government to provide $8 billion in cost-sharing reduction payments for 2018.
The Associated Press contributed to this report.