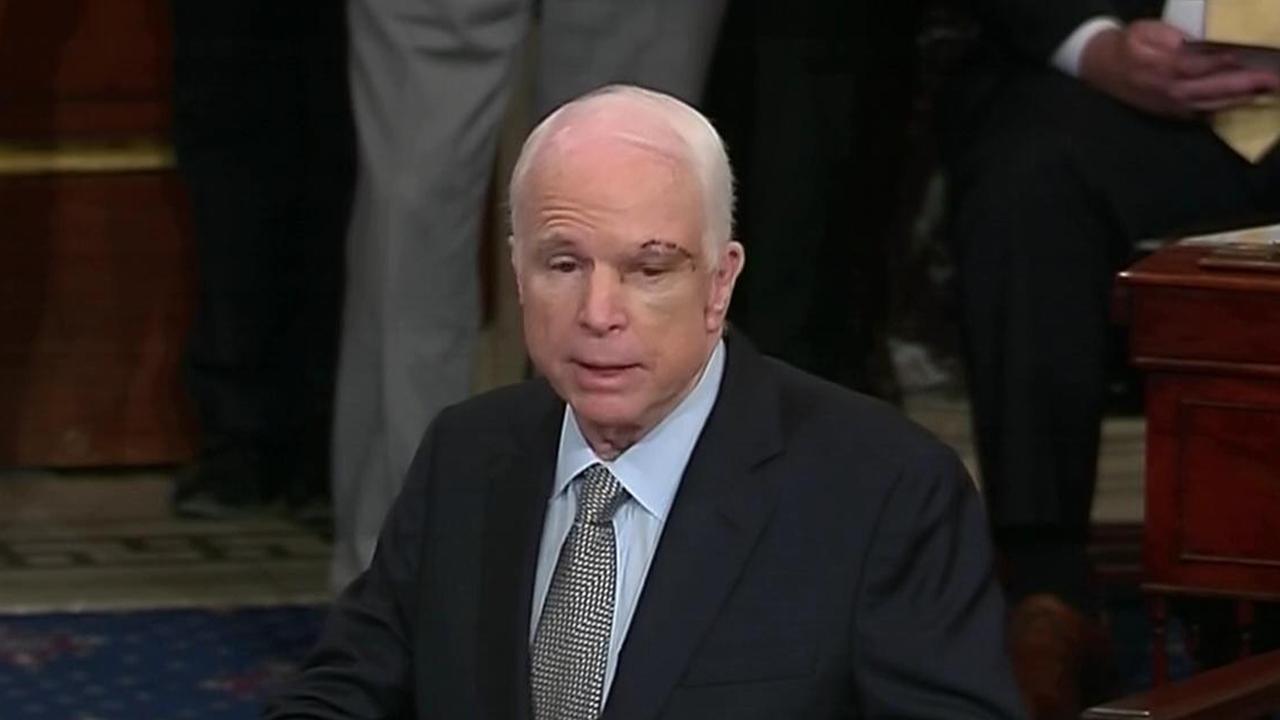 Former Health and Human Services Secretary Mike Leavitt said Tuesday he is confident that a health care bill will be passed through the Senate.
"I still have some optimism that a bill will be passed. I think this is an incremental step in a much longer health care struggle," he said to FOX Business' Liz Claman.
On Tuesday, the Senate voted on a motion to allow them to debate the House GOP health care bill on the Senate floor.
Sen. John McCain (R-Ariz.), who recently was diagnosed with an aggressive form of brain cancer, returned to the Senate floor following surgery to talk about the health care legislation.
More from FOXBusiness.com
Leavitt said McCain's speech was "historic" and spoke to both parties about making sure well-being of the American people comes first. He added that it should inspire senators to pass a successful health care bill.
"It was the perfect message at the right moment and I hope it was well heard," he said.