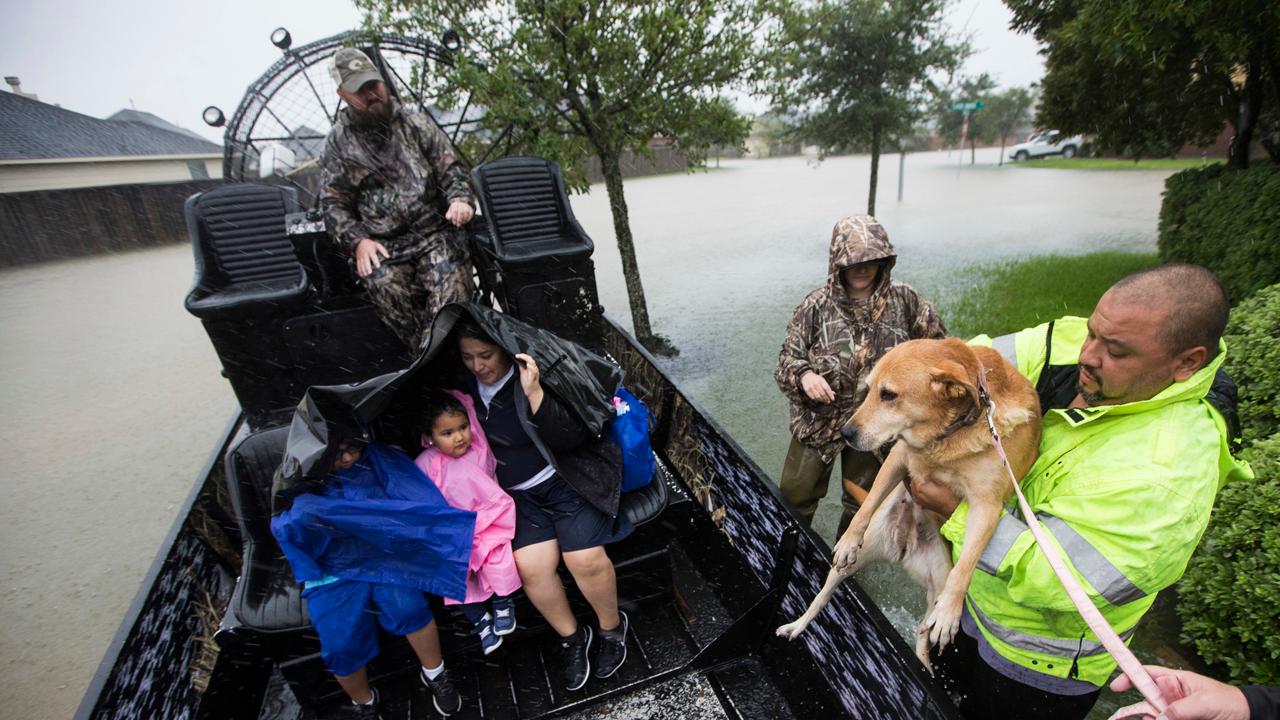 Hats off to the thousands of people who volunteered to help in Texas. Where would we be without them?
The volunteer Navy came to the rescue of stranded homeowners. Nobody asked them to come. Nobody told them to go. There are a lot of people who owe their lives to the volunteer armada. Surely, the death toll would be a lot higher, if they hadn't showed up.
Hats off to Gov. Abbott and his team, which got on top of this disaster so quickly and so well. What a difference compared to the corrupt and incompetent authorities who 'handled' Katrina!
Hats off to the people of Texas. That can-do spirit really exists. You didn't see many looters. You saw neighbors helping neighbors. Ordinary people doing extraordinary things.
More from FOXBusiness.com
Hats off to President Trump. He's giving a million dollars from his own pocket. He's told federal agencies in no uncertain terms to get on with the job. He visited Wednesday. The vice president went down yesterday, and the president and first lady will go again tomorrow. That's hands-on leadership.
A big thumbs down to the coastal elites. California and New York never liked Texas. It's too capitalist, too successful. So, the media has spent the week sniping from the sidelines – pathetic! But it's nice to know exactly where the liberal left stands when a big chunk of America is in trouble.
Let's not underestimate the misery that has been inflicted by this biblical flood. But let's not forget the great spirit of middle America, that will carry us through.