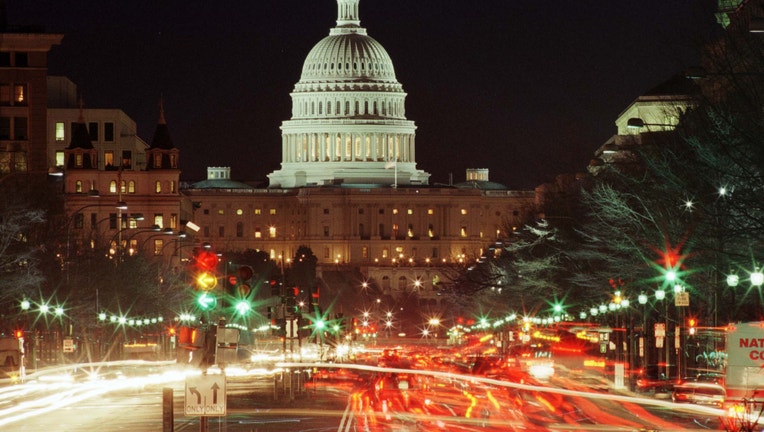 The Labor Department doesn't plan to release the monthly jobs report in the likely event of a government shutdown.
That means investors will be deprived of easily the most critical piece of economic data just weeks before the Federal Reserve decides whether or not the labor market is healthy enough to withstand slowing monetary stimulus.
As of Monday, the Labor Department's guidance in its shutdown plan is that it will not issue the jobs report on Friday. In fact, the Bureau of Labor Statistics, which puts out the report, is expected to have just three employees during a shutdown.
"All survey and other program operations will cease and the public Web site will not be updated," the BLS said in a Web posting.
However, history suggests the Labor Department could still release the report, perhaps on the Internet.
During the last shutdown in 1995-1996, BLS received special permission from the Office of Management and Budget to allow a small staff to work during the shutdown and release inflation data. The consumer price index data had been prepared before the shutdown began but not yet released to the public.
Unless Congress reaches a last-minute compromise, the government is set to suffer a partial shutdown at midnight on Tuesday, which is the first day of fiscal 2014.
If the jobs report isn't released on Friday, it will make life that much more complicated for investors who were already struggling to decipher the Fed's policy moves.
The central bank is set to meet October 29-30 to discuss dialing back its quantitative easing program. The Fed surprised many investors earlier this month by deciding not to taper QE, in part due to fiscal uncertainty over the budget and raising the debt ceiling.
In addition to the lack of a jobs report, the shutdown will cause most employees of the Securities and Exchange Commission to be furloughed.
According to the SEC, just 252 of the agency's 4,149 employees will be expected to show up to work. The 252 employees include law enforcement and market monitoring workers.
FOX Business reporter Peter Barnes contributed to this report.