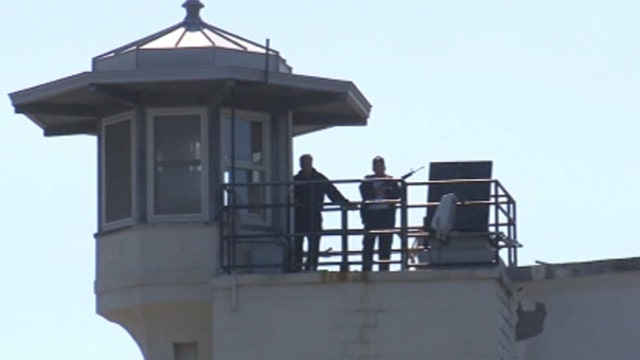 Continue Reading Below
Advertisement
The two convicts exited from the back of the cell, scaled through catwalks, shimmied down tunnels and cut through steel walls and pipes before climbing through a manhole into a nearby street, according to authorities.
"This obviously took days to do...It obviously took equipment that they shouldn't have access to…and we are looking at the private contractors and some of the civilian employees to see if they were supplying the equipment that these people needed to do it -- because they obviously had to have assistance," he said.
Governor Cuomo said New York will do everything it takes find the escapees.
"These are really bad actors…killers…murderers…They are going to be desperate. They killed once they'll do it again, so we are doing everything we can to get them back…including [a] $100,000 reward offered by the state," he said.
Cuomo asked people with any information to call 1-800-GIVE-TIP.