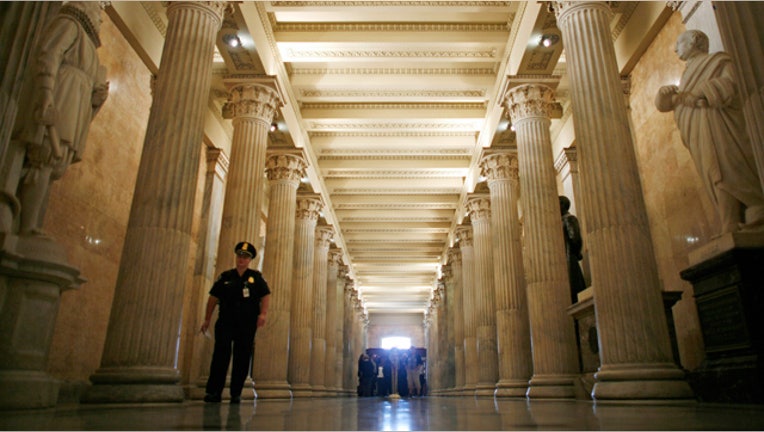 Rep. Bill Cassidy of Louisiana has launched an effort to eliminate another area of potential government waste: oil paintings.
Cassidy and several other House Republicans proposed a bill that would end taxpayer-funded portraits of government officials. The bill, called the Eliminating Government-funded Oil-painting (EGO) Act, would prevent taxpayer funds from being spent on paintings of members of Congress and heads of federal agencies.
The proposal comes amid reports that recent portraits cost about $20,000 to $40,000 each. According to The Washington Times, a portrait for outgoing EPA administrator Lisa Jackson set taxpayers back $38,350, while Air Force Secretary Michael Donnelly's portrait cost $41,200. A portrait of former Commerce Secretary John Bryson, who served under President Barack Obama for eight months, cost $22,500.
The Obama administration has reportedly spent nearly $400,000 on paintings in the last two years.
The Hill said Cassidy, in a letter to House Appropriations Committee Chairman Hal Rogers (R-Ky.), wrote that spending money on official government portraits in light of the nearly $17 trillion debt is inappropriate.
"At a time of trillion dollar deficits, it is not appropriate to spend thousands of taxpayer dollars on official paintings," he wrote. "If agency administrators, cabinet secretaries or members of Congress feel it necessary to commission official portraits, they should be responsible for paying for them."