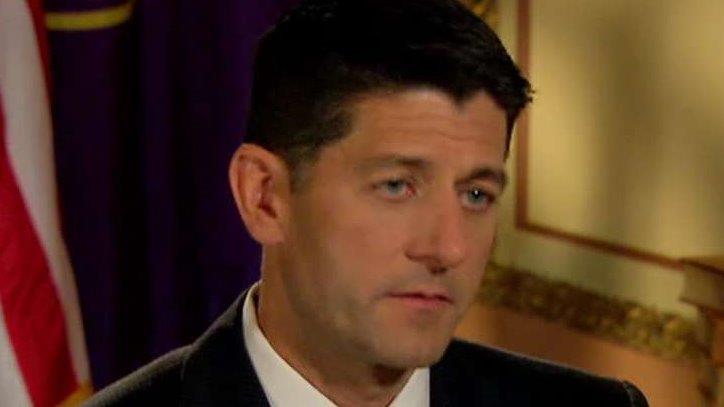 House Speaker Paul Ryan said even though the failure of the GOP health care bill makes tax reform difficult, it's not a showstopper. During an exclusive interview on FOX Business, he explained why repealing ObamaCare makes tax reform easier, but they still have a "Plan B."
"There are about a trillion dollars in Obamacare taxes.  Medical Advice Tax… the Excise Tax, the Health Insurance Tax; things like that.  If we get rid of those taxes by repealing and replacing Obamacare, which is what our bill at the House passed does, then the revenue baseline to replace the tax code is a trillion dollars lower," Ryan said on Friday. "To give you sense of what a trillion dollars in a baseline means, it's about 10 points of rate reduction for corporate rates; 35 to 25 right there, a trillion dollars."
More from FOXBusiness.com site...
However, the Republican plan to dismantle ObamaCare failed early Friday, after a 'skinny' measure to scale down parts of the law was defeated. Despite this, Ryan said they would keep their plans intact and reform the rest of the tax code.
"What we are going to do is cordon those taxes off to the side, make sure that those, those healthcare taxes stay with Obamacare and reform the rest of the tax code so we can keep our tax plans intact, to get rates down, to push expensing as far as we can go, to get to a territorial system and to clean up the code for families and workers, so that they have a simplified system where we can consolidate brackets and give people a code they can understand," he said.