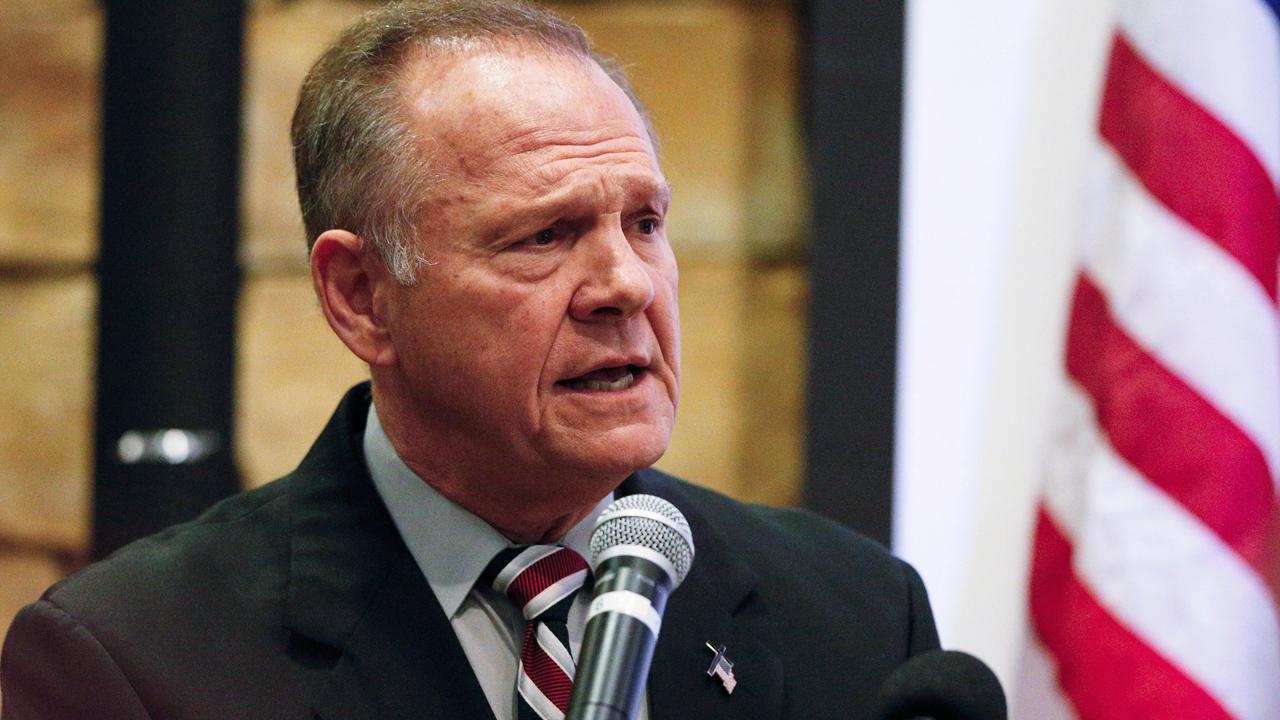 Billionaire megadonor Sheldon Adelson has decided he will not support Steve Bannon's crusade of toppling Republican Senate leadership, joining a growing list of campaign contributors who are turning against the former White House adviser, FOX Business has learned.
Adelson, the CEO of the Las Vegas Sands Corp. (NYSE:LVS), was "never with Steve (Bannon)," his spokesman Andy Abboud told FOX Business in a phone interview on Tuesday, and noted that one of the reasons he's publicly distancing himself from Bannon was because of the sexual harassment allegations against Alabama Senate candidate and Bannon ally, Roy Moore.
"In light of everything that was going on with Alabama and other places, we wanted people to know that if there's any confusion and make it clear we are supporting Leader Mitch McConnell (R-KY) and have no intention of ousting Senate Republicans," Abboud said.
Moore has been accused by numerous women of sexual assault, and there have been calls from Republican leadership for him to bow out of the race. The former state judge has denied the accusations and in return has called for McConnell to step down from being majority leader.
When asked if Adelson believes Moore should withdraw from the race, Abboud didn't discourage the idea and said his boss is in favor of whatever McConnell proposes. "He's following the direction of McConnell and the rest of Senate leadership. Whatever McConnell needs to do, is what needs to be done." McConnell said on Monday at a press gaggle that he believes the accusers and Moore should remove himself from the race.
Adelson is yet another major donor who refuses to support Bannon or his anti-establishment candidates. As FOX Business first reported in October, conservative financier Foster Friess also has no plans to back Bannon's cohorts.
"While Steve Bannon wants to replace Republican incumbents, I want to champion the effort [and for] that money be devoted instead to replacing the ten Democrats in states where President Trump won. I do not intend to raise money to defeat fellow Republicans," Friess said then.
Friess did not return calls for comment at the time of publication. A spokesman for Bannon did not return emails for comment.
The loss of Friess and now Adelson could prove to be a significant blow to the cash flow of any candidate associated with the bombastic Bannon, who was forced out of the White House in August to then rejoin Breitbart News as its chairman. Since then, he's been on the warpath against GOP leadership and has attempted to defend Moore in the face of the disturbing allegations.
"This is deeper than politics — it's about trying to destroy a man's life," Bannon said, referring to the allegations against Moore, in an interview on Friday.
On Monday he continued to back Moore and attack the Republican establishment. "The Republican Party and the leaders of the Republican Party are cowards. You are writing your checks to cowards. Understand this. They are there for you when it's easy. They are there to take your check," Bannon said during his speech at the Gatestone Institute in New York City.
Friess and Adelson are considered heavy hitters within Republican donor circles. Friess, who runs his own investment management firm, Friess Associates, shelled out over $1 million for 2012 presidential candidate Rick Santorum through the Red, White and Blue Fund, a Super PAC supporting the former Pennsylvania Senator in the election, according to the Center for Responsive Politics.
Adelson and his wife Miriam on the other hand became two of President Trump's most trusted supporters during the 2016 presidential election. Combined, they contributed over $15 million to a Trump-supported Super PAC, Future 45.  Since then, they've been invited to the White House on a number of occasions, and were present the day after the Las Vegas Strip shooting to discuss how they could help the victims, sources told FOX Business at the time. The shooting claimed the lives of 59 people and injured over 500.
Still, allies of Bannon, who spoke on the condition of anonymity, said they're not concerned with the loss of Adelson and admitted they may have to turn to grassroots fundraising to have a fighting chance at competing against incumbent candidates.
"If he learned anything from the Trump campaign, he will be able to plug into the grassroots operation," one supporter said.