GOP donors close checkbooks, frustrated with lack of progress on taxes, health care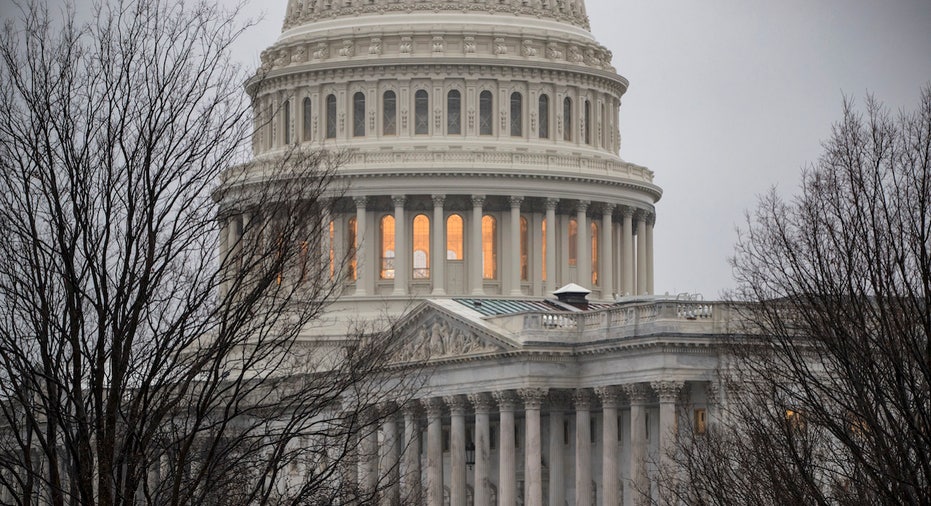 As Republicans struggle to agree on pivotal parts of President Donald Trump's agenda, including tax reform and health care, some frustrated GOP donors are closing their wallets until lawmakers get their act together.
At least one influential donor, Doug Deason, has told congressional Republicans that he is withholding funds until he sees major action on health care and taxes. The Texas-based donor has already refused to host a fundraiser for two members of Congress and informed House Majority Leader Kevin McCarthy, R-Calif., his checkbook is closed as well.
"Get Obamacare repealed and replaced, get tax reform passed," Deason said in a pointed message to GOP leaders. "You control the Senate. You control the House. You have the presidency. There's no reason you can't get this done. Get it done and we'll open it back up."
Deason, who is keeping the "Dallas piggy bank" closed for now, said he was recently approached by Rep. Mark Meadows, R-N.C. and Rep. Jim Jordan, R-Ohio, about hosting a fundraiser.
"I said, 'No I'm not going to because we're closing the checkbook until you get some things done,'" Deason said, noting he's encouraged nearly two dozen major Texas donors to follow his lead.
There was also a sense of frustration and urgency inside the private receptions and closed-door briefings at the Koch brothers' donor retreat this weekend in Colorado Springs, where the billionaire conservatives and their chief lieutenants warned of a rapidly shrinking window to push their agenda through Congress and get legislation to President Trump to sign into law.
No agenda items mattered more to the conservative Koch network than the GOP's promise to overhaul the nation's tax code and repeal and replace President Barack Obama's health care law. At the moment, however, both are bogged down by GOP infighting that jeopardizes their fate.
At least one Koch official warned that the Republican Party's House majority could be in jeopardy if the GOP-led Congress doesn't follow through.
"If they don't make good on these promises ... there are going to be consequences, and quite frankly there should be," said Sean Lansing, chief operating officer for the Koch network's political arm, Americans For Prosperity.
Donors aren't the only ones frustrated by a lack of progress. President Trump has repeatedly derided the Democrats for their failure to come to the table, labeling them "obstructionists" on a variety of occasions. On Monday, he mulled the option via Twitter of just letting the ObamaCare death spiral continue.
Republican Senators are working very hard to get there, with no help from the Democrats. Not easy! Perhaps just let OCare crash & burn!

— Donald J. Trump (@realDonaldTrump) June 26, 2017
Even as the Senate seeks to push its own version of a bill to repeal and replace the Affordable Care Act through this week, at least five GOP senators have come out in opposition to the legislation. Of the 52 Republican lawmakers in the chamber, the Republican Party can only afford to lose two in order for the bill to pass.
And as President Trump approaches the 6-month mark of his presidency, the timeframe to pass certain items with a definitive Republican majority narrows.
"There is urgency," said AFP president Tim Phillips. "We believe we have a window of about 12 months to get as much of it accomplished as possible before the 2018 elections grind policy to a halt."
In between meetings at the Koch retreat, Rep. Dave Brat, R-Va., predicted dire consequences in next year's midterm elections should his party fail to deliver on its repeated promises.
"If we don't get health care, none of us are coming back," he said in a brief interview. "We said for seven years you're gonna repeal Obamacare. It's nowhere near repealed."
It's the same for an overhaul of the tax code, Brat said: "We don't get taxes through, we're all going home. Pack the bags."
The Associated Press contributed to this report.