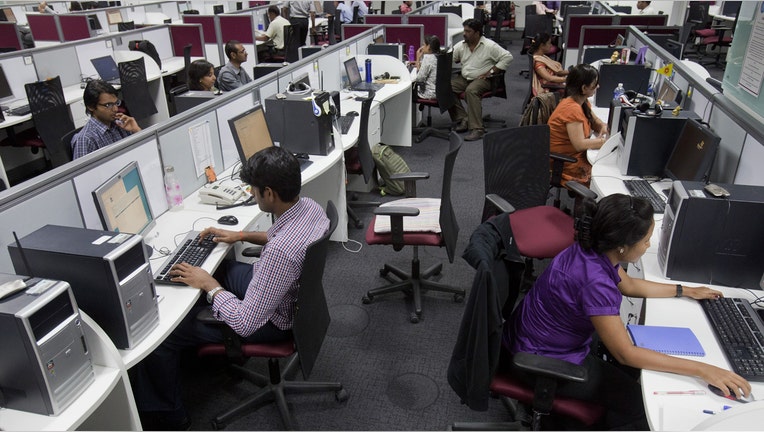 Goldman Sachs (NYSE: GS) on Thursday released a research report predicting that U.S. wage growth will "accelerate" next year, a narrative that fits rather nicely into the Federal Reserve's likely plan to raise interest rates next week.
"We expect wage growth to accelerate next year as the labor market approaches full employment," Goldman analysts David Mericle and Daan Struyven wrote in the report.
For the third-quarter that ended in September, Goldman said year-over-year wage growth rose to 2.6%. Not quite the 3% growth rate most economists believe is needed to lift inflation towards the Fed's 2% target but a step in the right direction.
Stubbornly weak wage growth has played a central role in the Fed's reluctance to raise rates off the near-zero range where they've been held since December 2008.  But that's likely to change next week at the next scheduled meeting of the policy-setting Federal Open Market Committee.
Fed officials almost in unison have conveyed the message that the U.S. economy is ready to handle the higher borrowing costs that will follow a rate hike.
For months the Fed has held off on a rate hike citing a myriad of reasons but primarily because inflation has been running well below the Fed's 2% target. And tepid wage growth, caused by an excess of slack in U.S. labor markets, is at the root of that soft inflation number.
Goldman said in its report that "rapid job creation" is "pushing the labor market closer to full employment." In other words, healthy job growth is squeezing the slack out of the labor market.
Consider the two most recent monthly jobs reports for November and October: the Labor Department said 211,000 new jobs were created last month and a whopping 298,000 in October. Both reports also showed a bit of wage growth momentum.
The Fed has said throughout 2015 it won't raise interest rates until the economy achieves the Central Bank's dual mandate of full employment and price stability. After its July meeting, the FOMC statement said rates shouldn't move higher until labor markets "see some further improvement" and policy makers are "reasonably confident" inflation is headed toward the Fed's 2% target rate.
It seems both of those goals have now been attained.
Goldman questioned in its report whether "globalization" issues – namely weak economic growth across Europe and large swaths of Asia -- might negatively impact its forecast of "accelerated" wage growth in the U.S.
"One frequent objection to this expectation is that globalization has fundamentally changed wage and price dynamics into global processes, reducing the relevance of domestic slack," the analysts wrote. For instance, the analysts said the bargaining power of U.S. workers even in a "tight labor market" might be "undermined" by competition from overseas workers if U.S. employers decide to relocate outside the U.S. to take advantage of those lower wages.
The analysts concluded, however, that while "global forces have some impact on domestic wage growth" it doesn't change the fact that if slack in the U.S. labor market tightens wages will rise for U.S. workers.