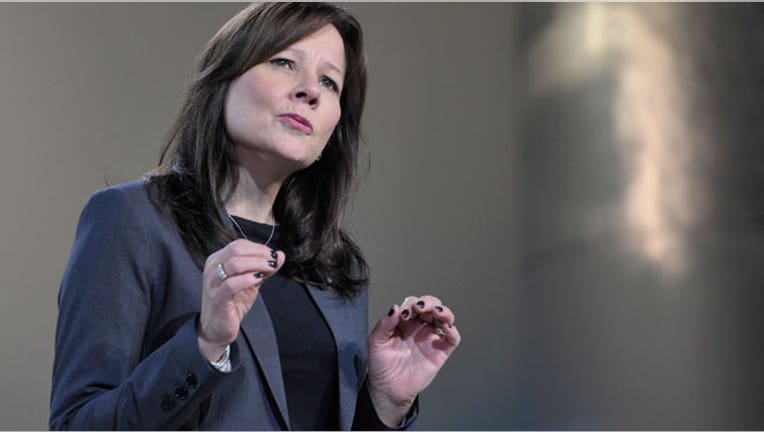 General Motors (NYSE:GM) chief executive Mary Barra will tell lawmakers this week that she is unable to explain a long delay in addressing defective ignition switches, according to written testimony released on Monday.
"More than a decade ago, GM embarked on a small car program. Sitting here today, I cannot tell you why it took years for a safety defect to be announced in that program, but I can tell you that we will find out," said Barra, who is scheduled to appear before a House subcommittee on Tuesday.
Barra also apologized to everyone who has been affected by the recall of 2.6 million vehicles, adding that she is "deeply sorry."
The faulty ignition switches, which can cause vehicles to stall and cut off power to air bags, have been connected to 13 deaths.
Barra said GM has asked for a third production line at its supplier to quickly provide replacement parts.  GM previously disclosed that a second production line was added.
In the wake of revelations that GM knew of the issue as early as 2001, GM hired former U.S. Attorney Anton Valukas to conduct an investigation. The Detroit-based company also named Jeff Boyer to the new position of vice president of global vehicle safety.
Barra noted that a recent town hall gathering to introduce Boyer to the company was a "tough meeting," saying GM employees were disappointed over the safety issues.
GM has announced several additional recalls to address other issues. Late last week, the nation's top automaker recalled certain model-year 2013 and 2014 Chevrolet Cruze compact cars.
"This latest round of recalls demonstrates just how serious we are about the way we will do things at the new GM," Barra said in her written testimony. "We identified these issues. We brought them forward and we are fixing them. I have asked our team to keep stressing the system at GM and work with one thing in mind -- our customers and their safety are at the center of everything we do."
On Sunday, House investigators released a memo to detail initial findings based on more than 200,000 documents and briefings with officials from GM and the National Highway Traffic Safety Administration.
The memo targeted the NHTSA for twice failing to open a formal investigation into ignition-switch problems. It also said GM approved a design for the part from Delphi Corp. in 2002, even though testing of the ignition switch didn't meet GM's specifications.
In his own written testimony on Monday, NHTSA acting administrator David Friedman said the government regulator "did not find sufficient evidence of a possible safety defect or defect trend that would warrant opening a formal investigation."
Later on Monday, GM announced a new recall of more than 1.3 million vehicles in the U.S. to fix a problem that could cause the sudden loss of power steering.
The company also said it now plans to take a $750 million charge in the first quarter, including a previously disclosed $300 million charge to cover recall expenses.
GM shares closed 31 cents lower at $34.42 on Friday.